The Do's and Don'ts of Writing an Effective Job Description
May 27, 2014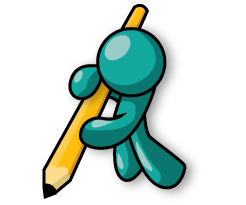 As more and more jobs are created in the private sector, the best candidates will be inundated with more and more career listings from which to choose.
How can you write a description tailored to get the right talent applying for the right roles?
We've compiled a list of 10 Do's and 10 Don'ts that you need to follow when seeking your next employee.
The Do
It is important to write for the short-minded individual who cares about making an impact on your company. Just as studies show that the average recruiter spends 6 seconds looking over a resume, a study on the internet tendencies of job seekers shows that you have 6.48 minutes to impress potential applicants. So what should you do when posting either on your own site or one such as Indeed or LinkedIn?
Do succinctly and accurately describe the title and position in a one-to-two sentence introduction.
Do highlight 'must haves' early. These include the mandatory education, certifications, and hard skills.
Do utilize precise action verbs (facilitate, advise, reconcile) as opposed to vague action verbs (prepare, assist, coordinate).
Do list the essential responsibilities and tasks specifically, using present-tense action verbs to clarify the job.
Do Include explanatory phrases which tell why, how, where, or how often the tasks and duties are performed.
Do mention the location, amount of travel required, whether or not compensation will be offered for relocation, and whether a partial telecommute will be allowed.
Do ensure clarity on the employment terms including full-time vs. part-time, temporary or permanent, and salaried or hourly.
Do describe the benefits of your company including the culture, history, and environment.
Do understand that candidates may not know everything about your employer brand. Write your job description to get them interested and complete additional research.
Do include specific contact. It will help the applicant to personalize and properly tailor a cover letter.
It important to add needs (as opposed to wants), specifics, and most importantly, personality to the job description. For more information on job descriptions, read our job description writers' advice.
The Don't
You have specific needs. Why would you want to lead applicants on, confuse them, or use the exact same position description as your competitors? The right job description will allow you to narrow down the perfect candidate from a list of qualified candidates. The wrong job description will bring you confused candidates with varying levels of experience who decide to 'throw an application out there.'
Don't use jargon, acronyms, or other misleading terms.
Don't group incompatible job functions.
Don't list unreasonable expectations or overstate the needs of the position. Doing this may provide you an overqualified candidate, but one who is bored and likely to leave at first opportunity.
Don't use subjective adjectives (some, great, heavy, much).
Don't artificially inflate the qualifications needed to complete basic requirements. It is best to determine the minimum qualifications and establish preferred skills.
Don't violate laws set by Americans with Disabilities Act (ADA). This includes statements pertaining to age, gender, religion, and marital status.
Don't use a boring template. Although it is great to utilize a great example to help get you started, if you write "[Company] is seeking [Position] to do [Generalized Job Description]," you will get the kind of applicant who applies "[Applicant] is seeking a position with your company, offering [generalized skillset]." Passion begets Passion.
Don't include minor tasks that are not unique to a specific job.
Don't be inflexible to the job description. As companies change, the job will need to change with it. Employees need to be comfortable growing with your company.
Don't use names of individuals to whom candidates will report. If an external applicant has never met 'John/Jane Doe,' why is it important to include it?
The Overture Group has extensive experience finding the right people at the right time for the right positions. Learn more about our engagements, see what capabilities we offer to companies in need of advanced search, and contact us for more information.
We also would like to feature a few other sources of job description writing Do's and Don'ts from the following sources:
---