Career Sites: 5 Facts About Job Seeker Internet Behavior
January 7, 2014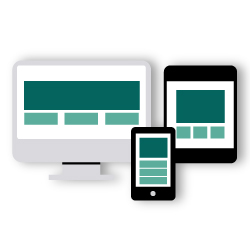 The days of receiving a hand-delivered, printed resume from a candidate are long gone. In today's digital world, the Internet is king for both job seekers and recruiters. In our recent post Using Social Media in Your Recruiting Efforts we explored the rise of social media and how it's changing the ways in which recruiters source talent.
In this post, we will take a look at another game changer for recruiting- the career site.
A recent Infographic from PeopleFluent visually represents data, gathered using Google Analytics, examining visits to several different career sites between January 1 and December 31, 2013. This data reflects trends in recruiting, mobile recruiting, and additional talent management metrics.
5 Facts
Of these metrics, we've pulled 5 key stats regarding how job seekers interact with career sites that can be used by recruiters to improve this interaction and ultimately source the best talent available online.
1. The average visit duration to a career site is 6.48 minutes. This is a significant amount of time compared to lots of websites but it's still very important that you ensure the career sites you are posting to are easily navigable for users as to avoid user fatigue and abandonment.
2. People will visit an average of 8.7 pages on the site during this visit. This builds upon the previous point that if relevant job seekers can't easily search the site and find your post, you could end up losing out on some top talent.
3. Just under half (47%) of career site users are repeat visitors. This is good news but remember that if your posting often for your company, to keep the job listings fresh and relevant instead of reusing the same wording for every post.
4. Career sites receive the height of web traffic right around midday (12pm), and early during the week with a lull over weekends. Career sites often highlight the most recently posted jobs so to leverage this feature, post your jobs early in the week.
5. Although the majority of visitors are accessing career sites from their desktop (85%), the percentage of visitors using a mobile device has increased from 3% to 15% in the over the 3 years. Therefore, it's in your best interest to make sure you are posting to career sites that are easily accessible via mobile.
View the full Infographic here. For additional questions or help with your company's recruiting efforts, contact The Overture Group here or via our LinkedIn page.
---