How To Write An Effective Job Description
June 11, 2013
In an increasingly competitive market, the talent you bring to your company will influence its future dramatically. As a result, it's necessary for companies to ensure they are attracting the best talent and a well-written job description can add value for both the employer and employee.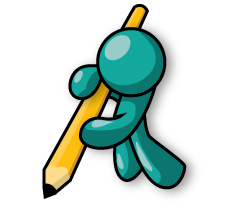 As an HR manager, you will have to craft job descriptions that are effective in attracting talent aligned with your company's vision and goals.
Although they may not be the most exciting of your responsibilities, job descriptions are a valuable management tool with several subsequent applications including workforce planning, orientation, and performance reviews.
Below are 8 tips for writing an effective job description.
Position Title and Summary
The Position Title will be the first thing the applicant sees while scanning for available positions so it should be succinct and accurately reflect the level of the position (i.e. assistant, senior, VP, etc). The following summary should be about one or two sentences briefly describing the position's purpose and essential responsibilities. Throughout this section, avoid using inflating or flowery language.
List Duties and Tasks
This is where you elaborate on what you expect from candidates by providing a list of essential responsibilities, and subsequent tasks (about 5-8 points should suffice). These tasks should not be vague or generic so be specific, use present tense, start with an action verb, and include work objectives. Use concise language and include details such as task frequency to clarify the essential functions of the position.
Qualifications
Are you looking for someone with a Bachelors or an Advanced degree? Do they need a specific certification to legally hold the position? Be sure to list all mandatory qualifications, followed by those that are preferred, and include the education level, certifications, years of working experience, licensing, and expertise you are seeking. You can also further clarify skill level by including adjectives such as "basic", "intermediate", and "advanced." Remember to also include appropriate language about any physical requirement of the job as to comply with the Americans with Disabilities Act.
Company Culture and Structure
Let applicants know who their supervisor will be and where that person falls within the chain of command. You can also describe the working environment and management styles that are to be expected. Applicants should have an idea of how and where they will fit in within the organization's structure.
Location and Travel
This seems obvious but remember to include details of where the position is located. You'll also want to mention how much time (if any) is required for traveling.
Company Description
Applicants can always go to your website to learn more about your company (as they should) but it's useful to have an overview referencing the size and scope of the company, and a link to your website included in the post.
Employment Details
Do you need someone full or part-time, permanent or contract? The type of employment you are seeking needs to clarified in the description. Some companies are open to listing salary and benefit information as well.
Your Contact Information
Most job postings list a contact for questions about the position and how to apply. This is helpful to ensure applicants have all the information they need before submitting their application.
---