Why C-Suite Positions Are Staying Open Longer
June 2, 2015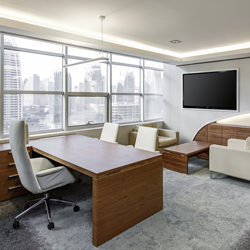 It's no coincidence that the same CFO job position is still lingering on the same company job board. In a new WSJ report, recruiters explain why the hiring process has slowed down and why jobs are staying vacant longer in the U.S.
Reasons for Prolonged Hiring Process
The market demand for talent at all levels is significant because we are now into our sixth year of recovery. We are also seeing more retirements in the last two years because baby boomer 401k's have performed better and more importantly, half of the baby boomers are now between ages 61-70. Bottom line – there is a supply and demand imbalance for good talent.
Additionally to filtering new applicants, potential candidates need to go through a series of interviews, screenings and more tests than ever before. Because of the lengthy hiring process, the U.S. has the highest job opening record of 5.4 million jobs since 2000.
While there are more job vacancies, companies continue to be more careful in filling important roles like c-suite positions. Moreover, a speedy hiring process can result in running the risk of fines, penalties and lawsuits, which can cost a company thousands of dollars.
According to a report by chief economist at career-research firm Glassdoor, Andrew Chamberlain said the interview process used to take an average of 12.6 days in 2010, but now it takes an average of 22.9 days. Out of 344,000 reviews on Glassdoor, the firm collected and reviewed submissions from employees and employers on how long their interview process took.
The interview process not only included extensive background checks, but more and more companies are issuing drug, IQ, and leadership assessment tests. Taking these hiring precautions isn't necessarily a bad thing for the company but it can be frustrating for potential c-suite candidates.
Many c-suite executives are so used to getting what they want that a longer hiring process makes them more impatient. However, finding the right person to fill a highly skilled job should never be rushed. As a result, the hiring process will certainly get more complicated as the economy shifts to more-skilled jobs.
The process of hiring a c-suite executive involves extensive planning but the end result will reap long-term benefits for both the employer and employee.
We also realize that leaving that position vacant too long can turn short-term flaws into long-run failures. The Overture Group provides a customized solution to ultimately present the perfect match within your company's time frame. Contact us to learn more on partnering with The Overture Group.
---