10 Hiring Sins that Could Cost More than Just a Candidate
February 24, 2015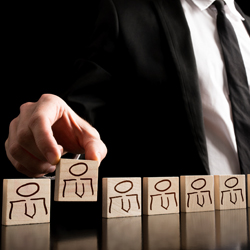 Are you putting your company at risk as a hiring manager? With more and more access to candidates' information, you could be running the risk of finding out too much.
From the bottom of the career ladder (recent class-action lawsuits against retail and fast-casual chains over FCRA violations) to the top, if you commit any of these hiring sins, you run the risk of legal action against your company.
Ten Mistakes That Could Cost Thousands
Recently, an article on ERE.net shared the top blunders committed by employers during the application, interview, and hiring process that run the risk of fines, penalties, and lawsuits.
1. Asking for Social Media Passwords
Illegal in many states, including Illinois. For current legislation, see the NCSL page.
2. Paying Top Negotiators (as Opposed to Most Highly Qualified) More
Studies show that white males are the best negotiators, and if hiring two or more equally qualified candidates at different rates based on negotiations, you're at risk.
3. Asking Interview Questions that Are Flagrant Violations of EEO
Asking Female Candidates about Daycare Plans
Asking Minorities about Reliable Transportation
Bragging about a Young, High Energy Workforce
4. Looking at information too early in the hiring process
Beware using sites like Facebook or Twitter, in which you may find out more than you want to about religion, disability, sexual preference, or race.
5. Failure to Make Accommodations during Application and Hiring Process
Wal-Mart recently was sued for refusing alternate drug test methods to candidate with renal cancer.
6. Ignoring HR's Advice Surrounding Fair Consideration and Discrimination
They're there for a reason
7. Using Illegal Hiring Tests
Physical, psychological, and other tests could have disproportionate bias against certain genders or races.
8. Using "Coherent People Profiles" from Aggregators like Spokeo
Spokeo hit with Violation of Fair Credit Reporting Act (FCRA)
Employers risk violating EEO/ADA
9. Lax, Nonexistent, or Illegal Drug and Background Tests
Ignoring "Ban the Box" Laws
Choosing a Third-Party Background Check Company not in compliance with FCRA
10. Hiring Based on Anything Besides Qualifications
Prohibited Policies
If you need a short refresher on what not to do during the hiring, interview, onboarding, or even firing; learn more from the following links:
How to Avoid This Process Altogether
A great deal of The Overture Group's 4-step hiring process deals with sourcing, interviewing, and showing you candidates based on credentials and cultural fit. In working with your organization, we will find you the top candidates for the job for which you're hiring quickly and most importantly legally.
Learn more about how we help, who we've helped, and contact us to see how we can help you find top talent that will fit your team perfectly.
---