Managing Performance Minded vs. Results Focused Employees
August 9, 2016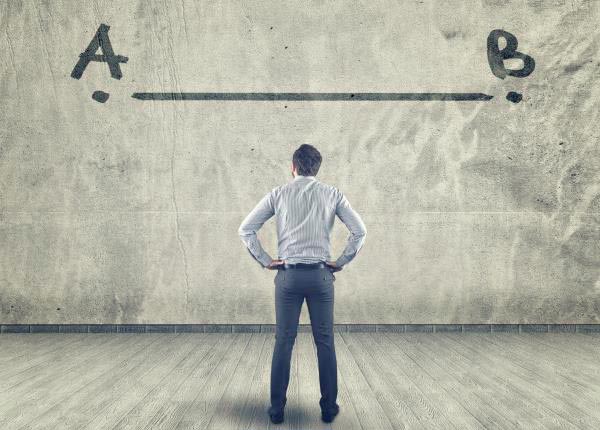 There are often two different kinds of employees within the workplace: those who are performance minded and those who are results focused.
Performance Minded: works to achieve a valuable, strategic process to get tasks done efficiently.
Focuses on doing a good, quality job
Betters their abilities
Consistently looks for improved strategies to help advance the company
Highly motivated
Steps up to the plate with new innovations
Results Focused: works to achieve an outcome rather than focus on the process it takes to get there. It is about aligning the employee's key skills and setting plans for the delivery of certain results.
Achieves those results in order to be successful within their company
Continuously sets realistic goals to further themselves within their company
Very openminded
Has strong relationship-building skills
Demonstrates flexible approaches to projects
Both of these employee types have leadership advantages and challenges depending on the workplace.
However, performance minded employees benefit a company in the long run because of the SMARTe goals that they set:
(Specific) the details of what needs to be done, (Measurable) a process that can be measured, (Action-Oriented) actions that help build understanding of the process among their coworkers, (Results) results that indicate what needs to happen, (Time-bound) a set date for completion, and (environment) a description of their available resources.
Trudy Knoepke-Campbell, the director of workforce planning at HealthEast Care System, calculated the cost savings due just to improvements in turnover at over $2 million per year when using performance-based profiles*. The company as a whole is able to pick out the weakest links within their team based on their key abilities through performance. For those who have best performance as their goal, their companies will grow within their systems as their process continuously improves and adjusts to changes made. This is a long-term advantage as the company will be able to efficiently adjust to impeding changes.
It can be assured that results minded employees will get the job done. They quickly discover what resources are valuable and will therefore be focused on the right tasks. The short-term goal of quickly increasing profitability will be met. These employees are focused on the end results which will continuously help grow the company. Results focused employees may find problems within a process but don't usually want to use their time creating alternate solutions so instead they may find a quicker process elsewhere as a temporary placement of the bigger issue so that they can get their results they set out for.
You can recruit both of these types of employees to broaden your workforce diversity. It is important so take some time to analyze whether your coworkers are driven by performance or results and adjust your business strategy suitably. If you need help recruiting employees with the right sense of drive, contact us today!
*Adler, Lou. Hire With Your Head, 3rd Edition. Hoboken: John Wiley & Sons. 2007.
---