Employee Benefits 101: Where's The Value?
February 2, 2016
Are benefits a reflection of what the company values or what the employees value? The answer is both!
A Glassdoor survey reports that 57% rank benefits and perks among their top considerations before accepting a job.
Yet, the benefits outside of healthcare and retirement costs are a great way to show what the company values and what their employees are looking for to improve their work life balance. For example:
Twilio, a San Francisco business communication firm, clearly identifies their nine values on their website. The value titled "Be Humble" states that "Everyone has something to learn. Seek first to understand, then be understood." So how does the company show this value to their employees? They offer each employee a Kindle plus $30 per month to purchase books.
Burton was founded in 1977 in Vermont with just snowboards and now they design and produce outdoor gear with offices on 3 continents. Their values have not strayed from their founding and it shows in their perks. They offer their employees free season passes to ski resorts and declare Snow Days after large snow falls to take advantage of the slopes!
While these examples are good illustrations, not every company can provide Kindles or season ski passes. There are, however, a number of ways employers provide valuable means for their employees to improve their work life balance including: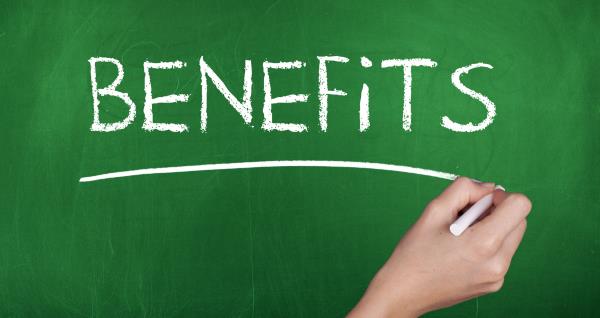 Physical Wellness Programs – There is an increasing value being placed on encouraging the culture for a healthy workforce. A by the Society for Human Resource Management found that 80% of companies offer programs. Programs can vary from lifestyle coaching and smoking cessation programs to incentives or bonuses for participating in fitness programs.
Financial Wellness Programs – Many employees and employers are finding value in providing wellness programs focused on finances. There may be special programs for workers approaching retirement or ones designed to educate a younger workforce about the available benefits.
Team Building Opportunities – Team building activities can vary widely, but particularly in offices where collaboration is imperative, team building exercises provide a fun way to balance the work load and improve office culture at the same time. This can be as simple as periodically providing catered lunches to participating in group cooking or physical challenge courses. The possibilities are endless.
Flexible Time – Paid time off policies are shifting with more and more companies finding creative ways to provide more flexible options. It may be as large as changing office hours to allow a shortened day on Fridays during the summer to allowing employees returning from family leave to work part time before returning full time.
Are you looking for a company that matches your values? Or are you evaluating how to show recruits that they can achieve the balance they are looking for? Our compensation consulting and recruiting teams are ready to help! Contact The Overture Group today.
---