Giving the Green Light? How To Select The Right Candidate
September 19, 2017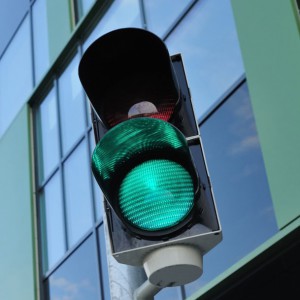 Are you on the verge of giving the green light to a candidate? Be sure you have answers to all of the right questions before making that vital decision.
Have We Spread our Recruiting Net Wide Enough?
Use the following sources to ensure that you have maximized your candidate reach:
Referrals from Employees and Friends of the Company
Personal Contacts
Networking Groups
Professional and Industry Associations
Alumni Associations (Business and Educational)
Career and Job Boards
Do They Understand Who We Are?
Be prepared by having a process which allows the more promising candidates to get a better feel for the position. Brief them on your company including values, goals and the culture. Provide them the opportunity to ask more detailed questions about the expectations of the position itself so they have a clear understanding of their daily routine. Take an extra step to summarize a few of the challenges your company is currently facing and ask how their work will help produce effective solutions.
Does Their Work Match Their Credentials?
If you want to see what your candidates are capable of consider asking for samples of existing work they've already completed. Don't limit yourself to seeing just writing samples. Include requests for memos, proposals, presentations or even relevant emails a candidate has produced during the course of their last position. Remind them that anything they bring in will remain confidential. This request will not take much time on the candidate's behalf and it will give you a clearer sense of how they think and operate.
Have They Begun Developing A Plan?
A strong candidate will conduct extensive research on your company and will likely have background knowledge on your industry. With this in mind, ask candidates to develop their thoughts on how they would like to tackle the first three to six months in their new role. This will give you another chance to examine how they effectively create goals and accomplish them.
Developing answers to questions like these will increase chances of recruiting the key talent needed to be successful within your company.
Read our other blog about how to take notes and compare your candidates' answers so you can more easily determine the ranking of each. If you want to be confident in giving the green light, contact a professional search firm like The Overture Group and we will provide you with all the right answers!
---