On-­Boarding: The First Year
October 22, 2013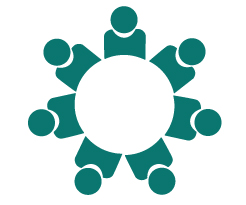 On-boarding is a crucial process. A successful on-boarding program helps make new employees feel welcome, accelerates a new employee's contribution and productivity, reduces the risk of turnover and improves customer/client satisfaction.
However, many organizations don't have a comprehensive on-boarding program. Most companies have a good orientation process, designed to welcome a new hire on the first day. We recently wrote a couple posts on how to master the orientation and ensure a great first impression: Orientation: The First Step to Successful On-Boarding and Three Steps to a Successful New Hire Orientation.
But orientation is only the beginning.
True on-boarding extends well beyond the first day: the entire first year of employment is an opportunity to educate the new hire and ensure that he or she has the resources and knowledge necessary to be a valuable, long-­‐term team member.
Here are some further key steps to ensuring a new hire's successful transition into your organization. If you'd like to develop a customized on‐boarding process for your company, we'd be happy to help.
Organizational practices and procedures:
Train or orient new hire on systems and processes that are critical to the company and, more importantly, to this person's immediate and continuing successful performance.
Consider the following:

Walking through key processes and systems.
Going to any outside systems training provided by the company's outside ERP or system vendor, either on specific applications this person should know or on the overall system.
Spending one half to one full day in each of the company's key areas so that the new employee feels comfortable with resources, expectations and the roles of mentors.
Strategic, business plan and relevant document review (for executives):
It is critical that one of the senior executives, if not the CEO or President, review the following or provide the following documents with a more in-depth discussion
Strategic plan, marketing plan and relevant business plans.
Any consulting studies or reports on the company this person should be aware of.
Organizational chart.
Competitor information.
Company budget, forecasts and projections.
Customer surveys.
Goal setting and key initiatives:
Knowing the business should be the first priority since that knowledge lays the foundation for everything. Establishing goals and involving this person in heading up key initiatives is important. Consider the following:
Discuss specific department or job-specific goals within the first 30 days – some of these may need to be negotiated.
Discuss specific major initiatives this person should help lead but do not overwhelm the person.
Link the goals to the person's incentive compensation program, as appropriate.
Make sure you review your on-boarding plan with the new hire, and use it as a check-in document and guide throughout the first year. Plan and execute an effective on-boarding plan like this one, and your company will see great dividends. For more tips on orientation and on-boarding, download our free whitepaper On-Boarding: An Investment in Your Team.
Any questions or comments? Contact us to learn more on how we can help with your company's on-boarding procedure.
---