Orientation: The First Step to Successful On-Boarding
October 15, 2013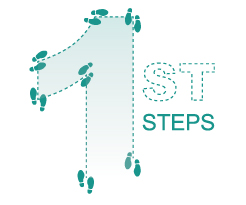 One of the most common misconceptions about on-boarding is that it is essentially the same thing as orientation. Orientation is only the beginning of a comprehensive on-boarding plan. However, that doesn't make the orientation process any less important, and many companies fall short on making a great first impression.
Orientation, as the first step in the overall on-boarding process, helps new hires make a successful transition into your organization – which is crucial to their long-term success.
Studies have shown that a new hire's experience within the first three months significantly impacts that person's belief in how long he or she will ultimately remain with the organization.
Here are our tips for mastering the orientation:
Orientation Basics
Review and enroll the new hire in employee benefits programs.
Train the new hire on phone, email and project management systems.
Hold a workspace orientation.
Provide needed supplies, tools, computer, phone, etc.
Introduce the new hire to management and employees this person will be working with.
Orientation Master Steps
Consider who will greet the new hire at the door. Should it be the new hire's boss? A colleague she'll be working with closely? Should it be a small group of people? This is the very first part of the new hire's first impression, so it's important to choose employees who will make the new hire feel welcome and comfortable.
Expand the workspace orientation to a work site orientation. Give the new hire a tour of the facilities. Introduce her to colleagues, executives, team members and other departments. Make sure she knows where the breakroom, printers, restroom, etc., are located.
Before the new hire arrives, so some workspace preparation. Set up her work area with all the tools she'll need to do her job: phone, computer, email and office supplies. Your goal is to have everything ready to go so that the new hire feels like a part of the team and valuable time isn't wasted on the first day by troubleshooting email accounts and finding files.
Give the new hire an in-depth orientation to the company's mission, vision, values and history. It's a missed opportunity when new hires leave on the first day with more knowledge about their health insurance than on the company itself. You'll have time during the rest of the on-boarding process to provide in-depth instruction in these areas, but an overview will help the new hire get acclimated and feel inspired.
How does your company handle the orientation part of the on-boarding process? Tell us your tips and best practices in the comments below.
Want expert advice on improving your company's orientation process? Contact The Overture Group to learn more about optimizing your on-boarding.
---