5 Resume Fixes for All Job Seekers
January 27, 2015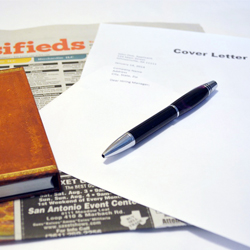 Even if you aren't currently applying for jobs, you should still devote some time to updating your resume.
Sprucing up a few things on your resume will make all the difference when a new job opportunity pops up and your resume will be ready to go. If you're looking to catch the recruiter's attention, make sure it's for all the right reasons.
Here are 5 resume fixes for all job seekers:
1. Snoozing
Waiting last minute to update your resume will only lead to the one thing recruiter's hate most; the word-for-word job description. There is nothing special about your work experience if it looks like a job description.
The Fix: Illustrate Your Performance
Instead of listing out your responsibilities and duties, say how you outperformed the employer's expectations. Explain how you made an impact to the company and that will make your work experience unique.
2. Using a Template
Recruiters have seen the Microsoft Word resume template all too many times already and frankly, it's not impressive nor does it reflect your true style.
The Fix: Start from Scratch
It's not about how creative or fancy your resume looks, rather, it's about the quality of experience and knowledge that the candidate brings. Why not start with a blank document and present a resume that is uniquely yours.
3. Accessorizing Your Resume
For those who are using the templates, you will notice an array of font styles, colors, and bullet points on the resume. However, too much of this can be hard on the recruiter's eyes and unimpressive.
The Fix: Keep it Simple
Always stick to one style of font and bullet style. Bullets can get pretty elaborate on Microsoft word so make it easy on yourself and choose a basic dot or square. Also, to serve as a better guide for organizing information, choose to use a two-color scheme or use italics.
4. Stating Your Responsibilities
This ties back to waiting the last minute to update your resume and jotting down the job description. You never want to start off your work experience with the words "responsible for" because it's pretty clear that you had responsibilities at your previous job.
The Fix: Use Eye-Catching Action Verbs
Recruiters will be impressed when they see unique action verbs specific to your professional profile. Words like, analyzed, evaluated, summarized, or programmed will really display your expertise in the industry.
5. Giving an Objective
The employer already knows that you are seeking employment. Stating that you are looking to work for the employer seems a bit repetitive given that you have already shown interest by applying.
The Fix: Give a Brief Summary
You still want to begin your resume with an attention-grabbing statement so emphasize the skills and talents that only you can offer to the employer. This will not only make your resume stand out, but it will leave you with more room to add only important elements to your resume.
So whether you are actively seeking a job or currently employed, it doesn't hurt to spruce up your resume and keep it updated. Apply for jobs will be so much easier for both the recruiter and candidate if you avoid these resume don'ts and always keep it up-to-date.
More Resume Tips:
Is Your Resume Failing the Skim Test
7 Reason Your Resume Should Never Be Outdated
---