Leadership Group Celebrates 10 Year Anniversary
October 16, 2019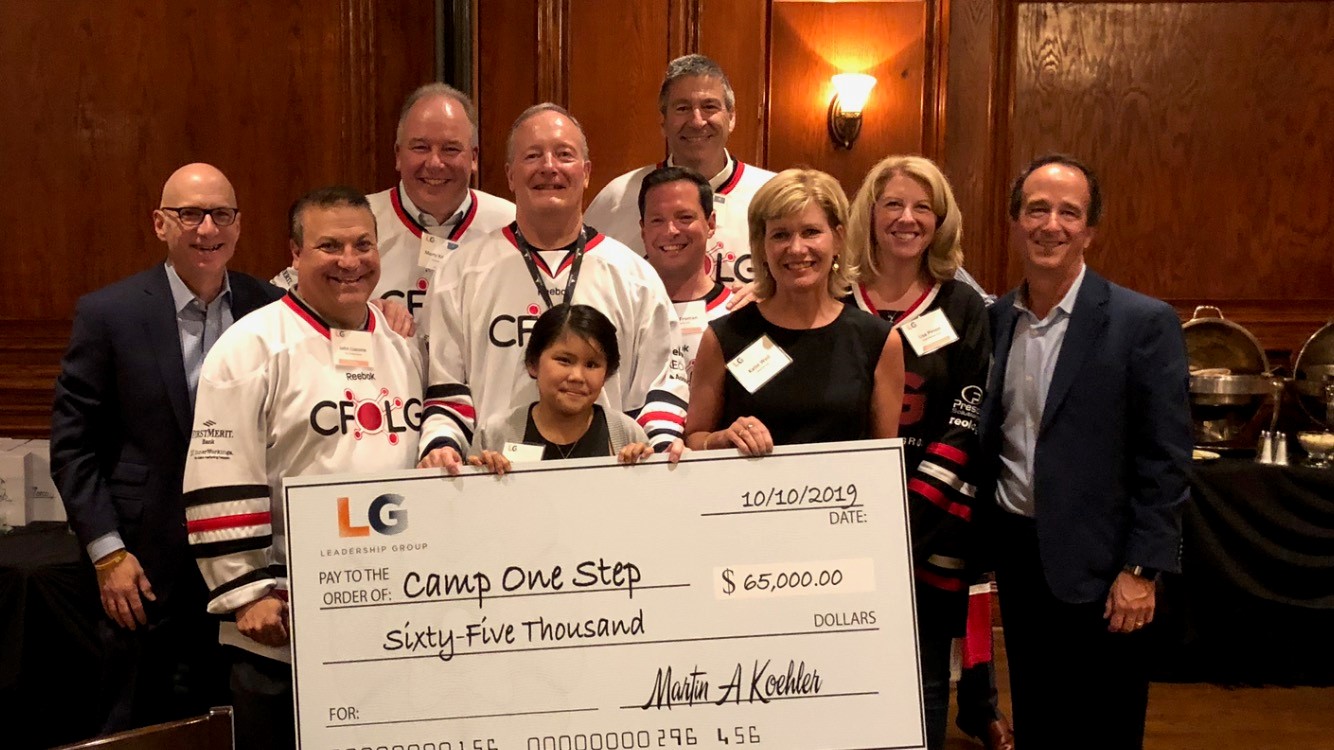 Lisle, IL – October 11, 2019 – The Leadership Group (LG), a group dedicated to career management and professional development of executives, is celebrating their 10 year anniversary this month.
John Liacone, Co-Founder and Managing Director of The Overture Group™ and LG Founder said "With over 300 members, the LG exists to give support, advice, and counsel to its members and in turn we are happy to give back to the community." The LG has donated over $200,000 to charitable organizations in the past 10 years. This year's charity, Camp One Step, received a $65,000 donation from the LG Group. Camp One Step empowers children diagnosed with cancer to find new hope and believe again in a brighter future.
About The Leadership Group
Established in 2009, the Leadership Group (LG) is a career development and networking organization that brings an elite group of executives together to uniquely provide information, education, resources, professional development and support of its members.
---