Why Working with Recruiters is Common Sense
August 5, 2014
A boom in the economy means that hiring continues to increase, more and more jobs are created, and competition for top talent becomes more intense.
This means that companies are trying to keep their talent or find the right talent even more aggressively. Business is evolving, and you need to be hiring on all cylinders in order to adapt or die.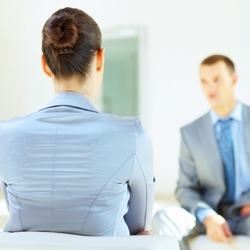 This, however, does not answer the question we pose to you: Why should you work with a recruiter to find your talent? We look to provide you 3 reasons why you should seek outside help to find top-tier employees.
The Cost of a Bad Hire Continues to Rise
If your company makes the common yet costly mistake of hiring quickly and firing slowly, it could cost hundreds of thousands each year. 27 percent of employers, according to a recent CareerBuilder survey, said that just one bad hire cost their company more than $50,000. Further, 41 percent say that each bad hire costs upwards of $25,000. Even more quantifiable, Zappos CEO Tony Hsieh believes that bad hires have cost his company more than $100 Million.
These pains go even deeper than just cash. Said CareerBuilder study broke down the true costs:
41 Percent comes from Lost Worker Productivity
40 Percent comes from Time Spent Recruiting and Training a Replacement
37 Percent comes from the Cost spent Recruiting and Training a Replacement
36 Percent comes from the bad hire's impact on employee morale
22 Percent comes from the bad hire's impact on clients
The farther you go up the ladder, the more money you waste by taking on a bad hire. Now, with even more competition for talent, there comes a good reason recruiters make sense. That reason?
Recruiters have a Larger Base of Passive Candidates
75 Percent of the workforce consists of passive candidates. These people could be at your company or could be at a competitor. Either way, you're not calling upon them every day. These people are the ones who will move for the perfect option, the five-minute commute with enhanced benefits and possibly a bump in pay.
But this doesn't answer why you would want to work with a recruiter. However, a contributing factor to answering this question is this: We know the passive candidates.
The passive candidates are the ones hiding in plain sight, the ones who are most valuable to your organization. These are the truly good hires, the individuals who improve company morale and make a positive impact on clients. These are the people you want.
Part of being a strong recruiter is the opportunity to develop deep networks of passive candidates. This gives them a sourcing and speed advantage and allows them to find top people quickly.
Placements, Consultations, and Relationships
If the cost of a bad hire continues to rise, recruiters aren't out to provide a one-time transaction. Recruiters also aren't complacent. The following reasons are just a few of the facts you should consider before starting your next executive search:
Placements over Activity: The best external recruiters work with only high-quality candidates and by managing the process from beginning to end; don't need to present more than three to four candidates in order for one to get hired.
Financially Backed Guarantees: The best recruiters, in working with high quality candidates, will back their candidates success with anywhere from a 30-day to full year guarantee.
Consultative Approach: The best external recruiters are focused on having passive candidates understand the long-term career opportunities that come with a new job offer. While this takes more time for the recruiter, it ensures that the hire will be more successful in the long run because the offer is accepted based on actual job needs and the upside growth opportunity, not just the size of the compensation package.
Relationship Selling: Quality Recruiters aren't going to recruit out of your organization, and most certainly will not touch the candidate that they placed.
Quality Talent and Quality Placements are the Name of the Game
As you seek top talent—especially in the financial, executive, operational, technology, or human resources fields—you seek the right people for your company. Let us help you.
Our four phase, nineteen step process may sound complex, but completion and quality is our number one priority. Meet our team, read through our testimonials, and when you're ready to make the choice to find your next executive, contact us.
---