Why Candidates Are Not Interested In Your Company
November 17, 2015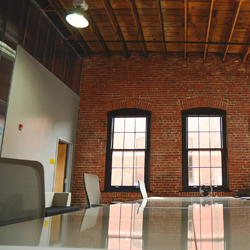 Finding the right executive talent to ensure your company's success is challenging, especially when you're in a time crunch. All it takes is a more thorough understanding of what the candidate is looking for in a company, in order to present the most effective job and company description.
Job seekers typically do their own research, while CFOs, VPs, or other executive talent seek out a team of executive recruiters.
However, the hiring process all starts with a thorough explanation of your company. We've worked with many candidates to know that having a clear company brand is key for finding well-suited executive talent.
Below are the reasons why candidates are not interested in your company:
Company Lacks a Clear Vision
A successful candidate wants to see its prospective company succeed too. Having clear goals and company values will help the candidate envision what it would be like helping to make those goals attainable. Making your vision for future business plans will make the company look more attractive and keep the candidate motivated in the process.
Who the Company Works For
Whether you're dealing with clients or customers on a daily basis, candidates want to know what type of people they may be dealing with. Failing to reveal this bit of information is misleading to the candidate. Instead, letting candidates know the reputable names you work with will give your company credibility.
Company Culture
The workplace culture is not exactly something that can be found on a job description, but with websites like Glassdoor, employees can anonymously post what working for a particular organization is like. Candidates can do most of their research about a company by looking online so it's important that your employees aren't posting anything negative. Showcase what life in the office is like through LinkedIn updates or Facebook behind the scenes photos.
What to Include in Job Description
Overall, candidates want to know what your company has to offer.
At a minimum, your job description should have the following points crafted to call readers to action.
Concise Job Title
Killer First Paragraph
Must Haves, Nice to Haves
The Details
Call to Action
The Overture Group has extensive experience finding the right people at the right time for the right positions. Learn more about our engagements, see what capabilities we offer to companies in need of advanced search, and contact us for more information.
---