Unexpected Hiring Tips for CIO's Building an IT Team
June 23, 2015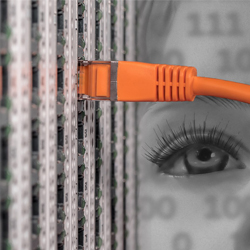 Finding a great IT team to tackle all the technical challenges that happen on a daily basis may seem out of reach for some chief information officers. However, there are a few tips and tricks to finding the real IT all-stars your IT department and CIO needs.
Hire for Quality, Not Quantity
With all the new software-as-a-service (SaaS) applications and evolving technology, a successful IT staff needs to focus on the end goal of meeting the business' needs. For this reason, it's best not to get too complicated with flashy coders or programmers, rather, focus on finding a small, more productive team of IT professionals.
Quality candidates will result in huge savings since that means less people on the payroll and less money spent on expensive programming technology.
Though, it's not easy finding the very best IT candidates on your own. With a great recruiting and staffing agency, you will not only save money, but you will also be saving time.
Hire a Smaller Team of IT Pros with Technical and Business Skills
Having a team with some employees having only technical skills and other employees having only business skills sounds counterproductive and it can definitely offset costs.
Instead, find IT candidates with both technical and business skills to handle SaaS applications, customer relationship management (CRM), and other business goals. At the end of the day, it's how quickly and efficiently the IT team can solve business matters.
Hire an IT Pro with Critical Skills
During the interview, it's important to ask some key questions to test the candidate's critical thinking skills. If you know they can handle a technical challenge, be sure to ask why that solution was the best to the end users. When a candidate can have a logical progression of thinking how a business task should be done, then that puts the team in the right mindset for solving business needs.
These three hiring tips provide a solid foundation for any CIO looking to build a stronger IT department. Though, finding the right IT candidates to fit your unique needs can be time consuming. Save time and seek help from a trusted search and placement firm.
Source: WSJ, Mike Moore, CIO of Virtual Instruments.
---