Two Easy Ways to Lose Out on Quality Candidates
November 6, 2018
The interviewing and hiring process is filled with moving parts,
and when a majority of those parts are driven by human interaction and detailed processes, you can observe rapid acceleration forward in a positive direction or things can quickly fall apart.
Some organizations find themselves putting in hours of effort, only to have their top candidates decline an offer. Why is that? There are a variety of reasons why a candidate may not accept an offer, however do not let it be a reason which could have been prevented.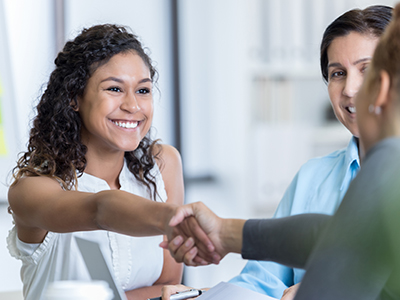 Make the Offer Appealing and Appropriate
You want to hire the best candidate for your organization without breaking the bank. This isn't Black Friday shopping where you try and get the best bang for your buck, this is someone's livelihood and career, so be respectful when making an offer.
Strong candidates know their worth; they have done their research and are interviewing with other companies. A low-ball offer will turn them away. Always lead with your best offer and show the candidate you are willing to invest in them.If the candidate lists a minimum salary requirement, don't look at that number as an easy ticket to securing their services. Make them an offer commensurate to the value you expect to receive from them. Focus on what you expect this individual to do and accomplish. You should not base their worth off of what the previous person was making in the position.
Do Not Wait to Make an Offer
High-quality candidates are not waiting for you to make an offer weeks or months into the interview process. Chances are they are interviewing with multiple companies and they may have already or will be receiving offers from other employers. Waiting an excessive amount of time means that instead of working for you they are going to be working for your competitor down the street.
Candidates need to feel wanted, valued, and appreciated. By waiting weeks and even months to make an offer, you are showing the candidate you may not be sure about them and are interviewing others or you do not know what you want and therefore cannot make a decision. This is a sure-fire way to lose quality candidates. If you make them feel valued throughout the hiring process, then make them feel the same way at the offer stage.
If the first person you interview has the exact qualities you are looking for and you know they will do a wonderful job, you should not need to interview five other candidates to make a decision.
Do not provide a candidate a timeline for an offer if you cannot keep your word. This is also an easy way to lose trust with the candidate. While you can never guarantee a candidate is going to accept an offer once it is extended, putting your best offer on the table in a timely manner will lead to a higher acceptance rate and a happier candidate experience.
If you are working with a firm, like The Overture Group, allowing them to extend the offer to the candidate will also often lead to a higher acceptance rate. The firm has built rapport with the candidate from the start and can have candid conversations with the candidates regarding the offer. This is what they do on a day-to-day basis.
---