Top 10 Hiring Mistakes and How to Avoid Them
April 7, 2015
Companies or organizations that constantly struggle with employee turnover are facing serious costs associated with hiring and on-boarding. Not only does it cost a significant amount of money but it also takes time away from HR and hiring managers.
The costs associated with employee turnover include interviewing, hiring, training, reduced productivity, lost opportunity costs, vendor and customer impact, severance, and much more.
Here is what it really costs an organization:
For entry-level employees, it costs between 30% and 50% of their annual salary to replace them.
For mid-level employees, it costs upwards of 75-150% of their annual salary to replace them.
For VP and C level employees, you're looking at multiples of salary.
Top 10 Hiring Mistakes
1. There is no defined internal interview process. (Poor reflection on Company)
2. Hiring Manager does not take ownership; they leave it up to HR
3. Failure to adequately assess cultural fit
4. Poorly defined position specification/success profile
5. No onboarding plan or process
6. Poor sourcing strategy for the position
7. Not sharing adequate information about the company to the top candidate
8. Taking too long to make a hiring decision
9. A requirement to have 100% consensus to hire someone
10. Inadequate background and reference checks
Avoid Hiring Mistakes and Have a Game Plan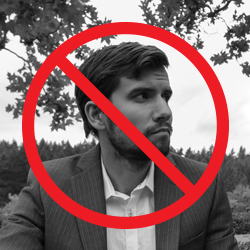 It's vital for any organization or hiring team to have a recruiting strategy that is proven to find the best candidates. Ask yourself these key questions listed below when developing your game plan in order to avoid common hiring mistakes and employee turnover costs.
Timeline – when does the person need to be on board?
How critical is this position?
Is this a newly created position?
What have we learned from the success and failures of prior employees in this role?
What are our potential sources for candidates?
Is this a confidential search?
Does our internal HR resources have the capabilities and availability to handle the search?
What is the cost-benefit of using an external search firm?
The Overture Group understands the value of finding the right hire for your company. With each team member holding 10+ years' experience, we bring the experience you need to find your next candidate. We believe in helping you improve your recruiting and HR efforts through tactical planning. Contact us to see how we can bring our experience can help you.
---