Top 10 Attributes of a Successful CFO
October 8, 2013
As an executive search firm, we are often approached by CEO's directly regarding what qualities and skill sets they look for in a successful CFO, or Chief Financial Officer.
If you're currently a CFO, or searching for one, this information can be invaluable during your search and hiring process.
Through working with CEO's from a variety of different backgrounds and industries, including finance, accounting, operations, HR, & IT, we've established the top 10 qualities CEO's are looking for in CFO's: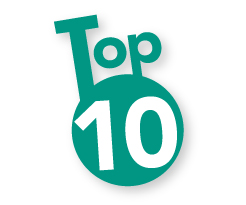 Top 10 Skills and Attributes Requested in a CFO:
1. Honest, trustworthy and high in integrity
2. Strategic minded with ability to understand all aspects of the business
3. Proactive
4. Analytical
5. Collaborative, team oriented
6. Ability to communicate well with all level of employees (orally and written).
Example – Ability to communicate relevant and timely financial and management information effectively (analysis, KPI's, charts, graphs)
7. Effectively coach and mentor others
8. Decision making ability
9. Solid understanding of GAAP and corporate taxes but not a technician
10. Strong financial generalist/multi-disciplined. Technical enough in the following areas to work with outside specialists, spot problems or opportunities:
Mergers and acquisitions
Corporate finance
Legal
Employee benefits (health insurance, 401k, life insurance, etc.)
Systems/Information Technology
Operations
Risk management and Insurance
For more information on how The Overture Group can help you with your search for a new CFO, please visit our homepage or contact us.
---