Tips for Employee Retention in 2014
November 26, 2013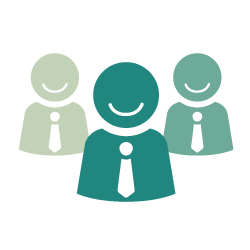 Since 2008's economic slump, many companies have been focusing on restructuring, and ultimately recovery rather than growth. However, with the economy picking up,
2014 is sure to be a year of transition and accelerated growth for many of these same companies. This period of growth will lead to increased competition for top talent between you and your competitors.
In Bersin by Deloitte's Predictions for 2014, Principal and Founder Josh Bersin, sites some of the areas that are currently having difficulties in recruiting due to a shortage of people with the key shills required.
Technical disciplines, such as computer science, energy engineering, analytics, and mobile technology
Functional areas, like sales, service, and customer support
Manufacturing, operations, and IT
Although unemployment rates remain high among many groups, recruiters are still finding it a challenge to secure enough highly skilled workers. For this reason, companies looking to accelerate their growth should turn their focus on employee retention, both inwardly and outwardly. Your organizations external communications should convey a strong employment brand, while also remembering to treat every employee as an ambassador for your message.
Internally, companies must also make it a priority to keep engaging employees. According to a recent Gallup poll, only 20 percent of workers report being "happy." As the economy improves, people will have more options to start changing jobs so employers must create additional value in the workplace. Some suggestions to do so below:
Creating a meaningful, exciting, and flexible work environment
Giving people lateral and vertical career opportunities
Making sure that management is focused on coaching and development, not just performance
According to Deloitte by Bersin's research on employee engagement and retention over the years, there are a variety of important factors that contribute to retention:
Managerial excellence
Recognition and rewards
Career opportunities
A flexible work environment
Great online tools
Corporate mission or purpose
As you continue to focus on growing your business in 2014, it will be crucial to remember to put an emphasis on retaining the best talent to stay competitive.
For more information about The Overture Group, visit our homepage.
---