New Proposed Rules Faults All Executives for Bad Accounting
October 16, 2015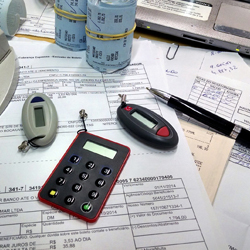 When a mistake is made in a company's books, it is up to the board of directors to decipher whether the responsibility falls on the chief financial executive or the chief executive officer. Whoever it may be, the company's boards of directors get to decide who will return the compensation.
According to an article in the WSJ, CFO Journal, the Securities and Exchange Commission is looking to issue new rules in which the blame falls on more than one executive. The SEC's new rules would require companies to punish a wider range of top executives.
The proposed rules are still waiting final approval but many companies and corporate critics find it unfair to punish other executives who have no knowledge of the errors in the first place.
For this reason, chief administrative officer, Timothy Donnelly of American Vanguard Corps says "it is overbroad in its reach" and "if the CFO decided to cook up some ridiculous scheme" against the CTO or vice versa, then the board would be in a bind on who to punish.
Even companies such as FedEx, Exxon Mobil Corp. and Chevron Corp. have commented on the rules being too rigid and take away the board's authority.
The SEC wrote the rules under the Dodd-Frank Act of 2010 by putting executive pay at risk to discourage fraud and undue risk taking. Critics are also saying that companies would be able to dodge the new rules by altering pay packages.
Compensation lawyer Jim Barrall of Latham & Watkins LLP says "There are too many variables" on performance-based pay being at risk of clawback rules in which 86% of S&P 500 companies have clawback mechanisms in place. Keeping these clawback policies will protect both the company and its investors in case the proposed rules are passed, but when it does, everyone will have to rewrite their policy.
Financial reporting is a big responsibility for not just the CFO but also the entire executive office. The best way to avoid any errors in the company books is by hiring a legitimate CFO or CEO to overlook the reports. For more information on how The Overture Group can help you with your search for a new CFO, please visit our homepage.
---