The SEARCH Acronym and Its Effect on Team Building
August 12, 2014
Do you want to empower your team to grow and lead? Do you want to create a viable HR strategy focused on communication, teamwork, and leadership development? A wise person once said, "if each of us hires people who are bigger than we are, we shall become a company of giants."
Hiring bigger than you means in short, that you want to find the people that will grow your company.
You are confident enough in your skills as a manager to hire top candidates that want to grow with your company and in turn grow your company. A problem that commonly scares rising stars away from companies—rigid structures that allow complacent managers to settle in for years—is the exact reason that companies fail to thrive.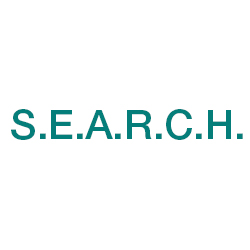 So where does this leave you? How can you 'hire bigger than yourself'? We would like to introduce you to an acronym we found from Sandler Training, called SEARCH. What does SEARCH stand for and how can you use it to build 'a company of giants'?
Skills: Identify the skills needed to be a top performer.
Experience: Determine the level of experience that the job requires.
Attitude: Understand the importance of a positive, focused and resilient attitude
Results: Quantify what success looks like for each member of the team.
Cognitive skills: Settle on the kinds of cognitive skills – memory, logic, reasoning – that are necessary for the position.
Habits: Uncover the kinds of work habits that top performers possess and reinforce them to other members.
Sandler Training, although a company that provides sales training, has a point for all hiring managers and Human Resources executives out there. These six traits are what you need from all new hires. When you assess current and future talent using this acronym, you will be able to see where your organization is really heading. Teams created for these traits are those who can
Put Highest Priority on the work of that team
Articulate a unifying goal to which they are committed
Listen, debate and decide based on team goals (as opposed to those of the individual)
Hold high standards for themselves, their teammates, and the team as a whole
Support others with honest feedback with the goal of improving others
Look forward to working with each other
Endure hardships in order to complete the common goal
These seven traits, those of an elite leadership team, are what you want from a team. Seeking talent based on the SEARCH acronym will provide the 'company of giants' that every organization needs to thrive.
The Overture Group has a similar, yet more detailed methodology for finding leaders in the finance, human resources, information technology, and operations fields. We start with learning your organization; its goals, strategy, needs, and desires; and find the talent to fulfill those aspirations. Learn more about the Overture Methodology, and download our latest whitepaper, "Talent Acquisition: A Roadmap for Success."
---