Tips for A Good Mobile Recruiting Strategy
May 10, 2016
There is no question about it; mobile technology has changed the way that we live our lives. It is influencing every area and recruiting is no exception.
MarketWatch recently published the results of a survey indicating that 90% of job seekers have utilized mobile devices during their search.
It is not just in one area of the search either. Job seekers are using their mobile devices during their entire search and application process:
33% Search for jobs
22% Research companies
20% Utilize online networking
15% Apply for jobs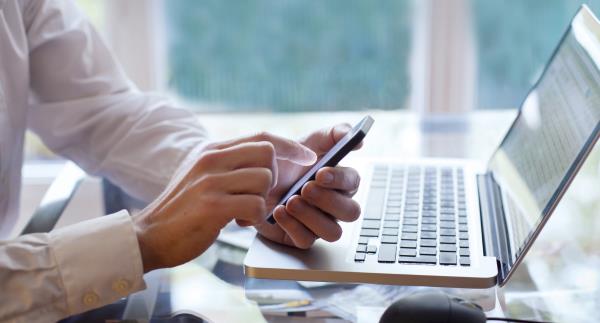 With the vast majority of job seekers interacting with mobile devices, it is important to keep up with the trends. Ask yourself these three questions as you prepare your strategy to attract the right candidates!
Is your website mobile-friendly?
First impressions matter and candidates researching your company online get their first impression from your website! Ensuring that your site provides the best user experience on both desktop and mobile is important and candidates are the only ones paying attention. Search engines, such as Google, review websites' mobile design and may penalize your site making it harder for candidates to find you unless your site is mobile-friendly.
When was the last time your company posted on a Social Platform?
With nearly 20% of total time online spent on social platforms, it is time to consider which platforms your company uses to showcase your employment brand. Facebook may still dominate the social landscape, but you can tailor your mobile recruitment strategy based on the demographics of the talent you are looking for. For example, if you are targeting a more professional audience, you may want to consider focusing on your LinkedIn presence.
What is website data saying?
If you have set up Google Analytics on your site, you have free access to a wealth of information that will help you hone your mobile recruitment strategy. For example, if you direct candidates to specific landing pages and use the Behavior Flow Report to identify the most engaging pages, you can make informed adjustments to your recruitment strategy and keep a competitive edge.
Creating an effective mobile strategy may seem intimidating, but it is rewarding! The Overture Group team is ready to help. Contact us today!
---