Recruiters Look to Approach MBA Students Earlier
August 30, 2013
With signs of the US economy improving, MBA programs are reporting more companies are starting their recruiting efforts earlier than ever before. While some argue this is a sign of good things to come, administrators worry students will be ill prepared to start engaging with recruiters so early on.
An article entitled in the Wall Street Journal sited administrators from several MBA programs who reported feeling pressure from recruiters looking to access students, both first-years and upper level, earlier. In some instances, this means before the school year has even started.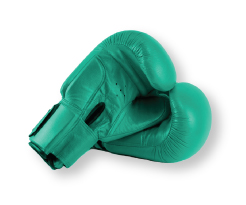 Eager companies want to have first access to students to ensure they are securing top talent as early as possible for both summer internships and full-time offers. Although this may not seem like a problem for many students who wish to lock up their dream job before spending the rest of their year focusing on personal development, not all students are set on their "dream job" so early on.
Administrators worry that first-year students are not adequately prepared to handle the high demand from recruiters or the resulting stress of crucial decisions that could affect their ultimate career path. Some schools, including the Stanford Graduate School of Business, place a ban on recruiters for the first few weeks to allow students time to settle in and reflect on what they want out of their careers.
Although most formal interviews are pushed back to mid-year, firms are still allowed to hold various networking events, including cocktail receptions, corporate presentations, and other recruiting activities. Large corporations including J.P. Morgan, McKinsey & Co, and Kraft Foods Group Inc are all known for starting recruitment season early.
While many schools do include guidelines regarding early recruitment, administrators also find it difficult to push back on recruiters. "I wish we could ask the companies not to engage with our students as early," says Wendy Tsung, associate dean of MBA career services at Emory University's Goizueta Business School. "But the companies are either going to go around us or they're going to work with us. We'd much rather that they work with us."
Administrators want to ensure that students are the most prepared they can be when they start meeting with recruiters. However, few administrators actually follow through on running interference because it is in the school's best interest to have as many companies as possible at recruiting events. There is also some concern over what happens when the floodgates open for recruiters, and students are left feeling suddenly overwhelmed. Some argue a gradual engagement is actually in the better interest of both first-year and senior students
Read the full article here.
---