Overture Managing Director to Serve on Panel at CWC Event
September 9, 2013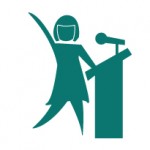 This fall networking and resume event is sponsored by Corridor Women Connect (CWC), a community of company leaders dedicated to improving women's leadership competencies. Complimentary for employees of CWC member companies, this event will bring together women from various professions to offer insights and discuss the challenges facing today's female thought leaders. CWC will offer the event on two different dates in two different cities.
The first event will be held on Thursday, October 10 in Iowa City, Iowa. The following Thursday, October 24, a second event will be held in Cedar Rapids, Iowa.
Brandi Adam Mueller, Managing Director of Overture's Cedar Rapids office, will serve on a panel for the event. She and four other panelists will discuss networking opportunities, social media, and other tips for making yourself more visible and marketable in the workplace. In addition to the panel, attendees can schedule a time slot with one of the panelists to ask a question about their resume, LinkedIn page, or other relevant topic.
Mueller is approaching 15 years of executive search experience. In addition to finding the best talent for her clients, she also provides talent management and coaching services to businesses and candidates. She is very excited to share her honest, direct "can do" approach with event attendees.
"I'm honored to be serving on the panel for this Corridor Women Connect networking event. Events such as this one are important because it allows professional women to come together to collaborate in an open, honest environment."
For more information about the event or to register, please visit the Corridor Women Connect Facebook page or email casulli1@rockwellcollins.com.
---