The Overture Group Passes Three-Year Milestone
August 13, 2013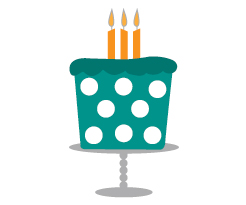 The Overture Group passed a milestone this month celebrating its 3 year anniversary. In 2010, Overture's Managing Directors broke off from the nation's fifth largest accounting and consulting firm, to form their own executive recruiting firm. With offices in Illinois, Iowa, and Michigan, the Overture Group has expanded to become one of the premier executive search and placement firms in the Midwest.
Founders, Brandi Adam Mueller, John Liacone, and Bob Lindeman each bring well over a decade of experience in executive search, staffing, and recruiting. Overture's founding members have served in various leadership positions, including driving teams in the Executive Search and Interim Staffing departments.
Along with Directors, Carrie Schochet and Bill Wright, the Overture Group specializes in fitting executives with top-tier positions in finance, accounting, HR, operations and technology. The Overture Group often works with mid-size companies who look to Overture to draw on its vast network and expertise to first find the ideal candidate, and then approach them.
"We're very proud to be crossing this milestone," says John Liacone, Managing Director of the Overture Group's headquartered Chicago Metro office. "Even though each member of our team brought prior extensive experience, this anniversary allows us to reflect on how far we've come together in growing the business."
The Overture Group looks forward to continuing to grow and expand.
For more information, visit the Overture Group's homepage here.
---