The Overture Group Co-Sponsors ILCPA Manufacturing Conference
August 26, 2014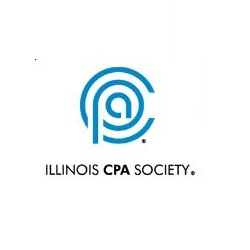 Get the latest insight into the manufacturing world of today, including the implications on the economy and how to improve your results in the manufacturing industry.
The Illinois CPA Society, with the proud sponsorship of The Overture Group and others, will be hosting their Manufacturing Conference on October 22, 2014 at the Drury Lane Theatre in Oakbrook Terrace, Illinois.
This one-day conference will include keynote speakers, insights for both manufacturers and financial executives, and opportunities to network with industry leaders of today.
The Overture Group's own Bob Lindeman was a key organizer for the event, coordinating the speakers and working with industry experts; and will be delivering the opening speech and acting as the chairperson throughout.
8.00 Continuing Professional Education Credits (For CPAs)
Although open to any party interested in finance and manufacturing, Certified Public Accountants attending this event have the opportunity to receive up to 8.00 Continuing Professional Education (CPE) credits for attending this event.
Specialized Knowledge and Applications
For CPAs seeking professional development surrounding the need for education in Specialized Knowledge and Applications, this manufacturing conference has many opportunities for growth.
8:30 to 9:45—The State of Manufacturing in the United States (1.5)
Manufacturing is a vibrant part of the U.S. economy. In order to provide sound advice to executives and business owners, it is important that CPAs understand key issues facing the manufacturing sector in the United States.
Key Takeaways:
How manufacturers are key contributors to the U.S. economy
State and national benchmarks for manufacturers
Workforce issues/skills gap, key regulations and information security issues
9:45 to 10:35—General Management: Trends in the Health Insurance Marketplace: How Are Manufacturing Companies Impacted & Responding? (1)
New thinking is required to address the rising cost of healthcare. The old methods no longer work. It is time to engage employees to help solve the healthcare crisis.
Key Takeaways:
Real drivers of healthcare costs
Alternatives to the large insurance carriers
How to develop a long-term strategy
9:45 to 10:35—Operations/Technology: Reshoring & Resurgence of Manufacturing Driven by Total Cost Analysis (1)
The increasing advantages of producing in the U.S. for the North American Market are driving some companies to reshore. One key to the trend is more accurate calculation of the costs, risks and strategic impacts of offshoring. Learn how and why to use the Free Reshoring Initiative Tools.
Key Takeaways:
TCO Estimator for sourcing, decisions and selling vs. off-shore competitors
Case Studies for free publicity about a company's reshoring successes
Library for seeking customers and competitors that are reshoring
9:45 am to 10:35 am OR 1:00 pm to 1:50 pm—Performance Operations Management: Balanced Scorecards for Manufacturing Companies: Translating Strategy into Action (1)
Join Dr. Mark Frigo, a leading expert in strategy execution and the Balanced Scorecard, as he walks you through the latest developments and leading practices of the Balanced Scorecard for manufacturing companies.
Key Takeaways:
The Balanced Scorecard Applications for Manufacturing Companies
How to Develop a Balanced Scorecard and Strategy Maps
Case Examples of Balanced Scorecards
3:00 pm to 4:15 pm —Competitiveness in the Manufacturing Climate – Illinois & Surrounding State Overview (1.5)
Receive a comprehensive overview of the manufacturing climate and landscape in Illinois and surrounding states. Learn the different competitive advantages Illinois has over these areas.
Key Takeaways:
Illinois political focus and balance of power before and after the election
Competitive considerations of Illinois
Overview of surrounding states through facts & figure
Computer Science
Available Computer Science sessions will be available for CPE credits.
10:50 am to 11:40 am —The Cloud Wave: Today's Technologies for Manufacturers (1)
The world is changing. Learn how today's technology, knowledge management, and specialization come together to offer efficient business processes.
Key Takeaways:
Calculating ROI for on-premise vs. cloud solutions
How cloud solutions may automate and shorten processes
The Patriot Act and what it means for the privacy of cloud accounting data
1:00 pm to 1:50 pm —Operations/Technology: Cyber Security & IT Risk (1)
Discuss possible risks, threats and vulnerabilities when adhering to the compliance requirements of your organization. Understand how to avoid security breaches that could affect revenues, costs and client base.
Key Takeaways:
Insider threats concerning mobility of data, intellectual property and financial information
Personal home automation systems affecting your personal information
BYOD and Acceptable Usage policies: why they are mandatory
Taxation
10:50 am to 11:40 am —General Management: Federal, State & County Loan Grant Tax Incentive Programs (1)
Hear from experts on what triggers incentive opportunities and how to negotiate the best package. Learn what types of incentives are available and the common pitfalls associated with each.
Key Takeaways:
Triggers and company activities that spur incentive opportunities
When to pursue opportunities
Annual incentive compliance
Finance
1:50 pm to 2:40 pm —Performance Operations Management: Supply Chain Management: Performance Metrics Matter (1)
This session will introduce the importance of supply chain performance metrics using the SCOR® model in the context of this year's Gartner Supply Chain Top 25 companies. Understand the financial magnitude of supply chain management in 2014 and how it contributes to enterprise competitive advantage.
Key Takeaways:
Extensive financial impact of supply and delivery channels on businesses
Key facets related to doing business abroad
Q&A to help your company or clients expand to international markets
10:50 am to 11:40 am —Performance Operations Management: Manage and Measure Processes to Maximize Effectiveness and Manage Costs (1)
Process improvement is just the beginning. How to assure and validate that your improvement actions and initiatives are sustained and are realizing benefits.
Key Takeaways:
How does managing processes fit into an enterprise management model
Identify and manage metrics that matter, including your cost measures
Lean Accounting versus Absorption Accounting – Choice, Blend or Both?
Economics
11:40 am to 1:00 pm —LUNCHEON KEYNOTE SESSION: Economic Update (1)
Hear an update on current global business and market conditions based on an analysis of the latest economic data points. Attendees will also participate in an interactive conversation regarding the potential impact of rising bond return interest rates.
Key Takeaways:
Global economic environment statistics
Establishing stock market return expectations
Identifying potentially attractive stocks
Business Management/Organization
1:00 pm to 1:50 pm —General Management: Ownership Succession Planning & Related Options (1)
Tackle ownership transition and related liquidity issues that face every business owner. Learn more about the pros and cons of alternative exit strategies with lessons learned in a manufacturing environment.
Key Takeaways:
Questions to ask your clients when profiling them for succession planning
Selling your business to a third party or internal sale
The right time to sell from a valuation standpoint
1:50 pm to 2:40 pm —General Management: The CFO of the Future (1)
CFOs must provide decision support that will help their organizations outmaneuver competition while managing risk, volatility and uncertainty. Recognize opportunities for your organization in the face of rapid economic, technological and social changes.
Key Takeaways:
Steering your organization to create sustainable value
Current trends affecting the office of the CFO
How you and your team should be preparing yourselves
Social Environment of Business
1:50 pm to 2:40 pm —Operations/Technology: PANEL – Challenges and Opportunities of Exporting When Doing Business Internationally (1)
Participate in an interactive panel discussion highlighting the challenges and opportunities relating to exporting. Hear from experts in various industries as they share their real-world case studies related to international business.
Key Takeaways:
Best practices for entering new markets
Key facets related to doing business abroad
Q&A to help your company or clients expand to international markets
We welcome you to sign up for this invaluable look into technology in America, gaining the chance to network with professionals in accounting, finance, and manufacturing.
Again, open to anyone interested in manufacturing and finance, we welcome you to register for this event, again to be held on October 22, at the Drury Lane Convention Center. Full Details including pricing, speakers, sponsors, and more here.
Click Here to Register for Manufacturing Conference
---