No Pain, No Gain: Organizational Change and Its Benefits
December 20, 2016
Max McKeown, a researcher specializing in innovation leadership and strategy states, "Adaptability is about the powerful difference between adapting to cope and adapting to win".
Change has become an inevitable factor in the modern economy. Businesses both small and large, have to learn how to adapt to their changing environmental trends. Those that do this best are the most successful.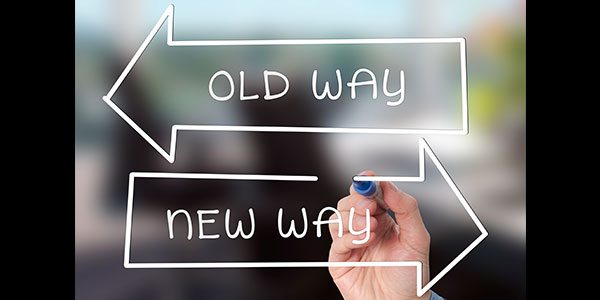 It is critical for leaders and managers to develop continuously evolving organizational strategies such as removing practices that aren't progressing, adding practices that will create results, and even changing operations altogether to better suit the needs of the company. Your business plan should include executive compensation goals that are viable and valuable over time. The concept of change is oftentimes daunting for leaders but there are major benefits that can be gained when a company embraces it the right way:
Motivation is Increased:
If a leader takes the time to do research and promote a changed business plan, employees will likely get excited for achieving the company's future goals. This kind of action will show them that those in charge are open to new ideas and are willing to adapt to the needs of the market for optimal success of their company. Employees see that their hard work is illustrated and when there is visibility of that development they will be more motivated to maintain their successful contribution of work.
Challenges Are Anticipated:
When creating an adaptive plan, future challenges should and will likely be discussed. In anticipating what hurdles will need to be overcome, leaders can allow their company to more easily transition through the process by knowing what to expect. All members will know what to do and how to best adapt to the solution provided.
New Areas of Business are Found:
After strategically analyzing a current business plan with the intention of drafting a new one, a company can find which practices have been working and which ones need adjustments. This also creates opportunity for developing plans that incorporate certain skills from certain people who have the ability to focus solely on that particular project through its completion. The concept of knowing what skills are needed for a project and who is the best fit will ultimately lead to more efficient progress. This also allows companies to identify who specifically they need to hire whether it's a new full time employee or a contractor to complete specific projects.
Change is inevitable especially in the modern economy and rapidly growing market. Creating an effective business plan must incorporate adaptable strategies in order to see business growth. There is room for limitless factors of change and with this comes boundless opportunities for success as long as the right leader is implementing the right adaptable business plan. The Overture Group seeks out only the best leaders for this job, contact us today so your business can embrace the benefits of change!
---