Recruiter's Advice about the Changing Job Market
April 22, 2019
The national unemployment rate is currently at 3.8%, with some markets being as low as 2.4%. This is creating a new normal for employers – we are in a candidate driven market. This absolutely brings a new set of challenges to overcome. Candidates are picking employers – they are seeking a positive experience from the entire recruiting process, as they are vetting on whether your company is a place where they want to come work.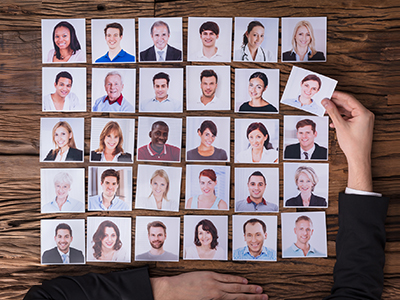 The Recruiting Experience
Hiring Managers this is for you. Create an experience for the candidate which helps them understand the job opportunity, how they can find success with your company, and why your company is a place they would want to come work. High performing candidates today want to add value, feel valued, and want to know what their career track can look like with your business.
Candidates this is for you. Come prepared to the interview with awesome questions for the interviewing team. Ask them questions like:
What does success look like for the person in this role?
What is the best thing about working for this company?
Are there any other questions about my experience that I can answer for you?
Coming prepared with questions like these will indicate your genuine interest in the opportunity. Send a thank you, regardless of if you are interested in the position or not. Leaving a good impression is always a good idea.
Hiring Managers, setting expectations upfront is critical to a successful hiring process and the candidate experience. For example: Let them know if it is early in the hiring process or that your interviewing process is a lengthy one. In today's market, candidates who are active may lose interest in an opportunity and move on quickly if you don't make swift hiring decisions. Beware of the loss of the candidate if you take too long making a hiring decision.
Job seekers, passive and active in the job market.
Sometimes you aren't looking for a new job, sometimes you are when you get the tap on the shoulder from someone in your network or a recruiter (internal corporate or external) to consider a new position.
Communication is paramount.
Share why you are interested or why you aren't interested.
Be realistic and upfront with your compensation expectations – no one likes surprises.
Don't burn the bridge, you never know when or if you will need to cross it again.
Be transparent and honest, without getting into the weeds discussing your current situation/company.
This market is not a blip on our radars. Give the candidate an experience much like you strive to give your customers.
---