Managing a Diverse Team: Challenges and Benefits
July 26, 2013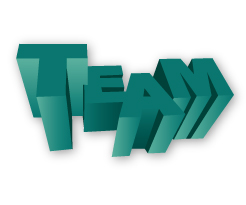 In an increasingly digital and globalized society, the days of managing a standardized team of people from the same culture or background, or even the same time zone are in the past. The popularity of people regularly telecommuting between 2005 and 2011 (either full or part time), has increased by 73%. This makes it possible to build a team that does not reside in the same office, city, or in many cases, country.
Therefore, workforces are becoming increasingly diverse with a mix of cultures, languages, and geographies that would not have been possible even fifty years ago. Although this mix will bring increased range, expertise, and adaptability to your company, it also presents several unique challenges for today's team leaders and HR managers.
Language and cultural differences
When working with people from different geographical locations, there are bound to be some cultural differences and potentially language barriers. Especially for international projects, it's crucial that you have team members with knowledge of the markets you're appealing to. Assuming that you have put together a team of people who are not prejudiced, you could still face unique challenges from bringing together several different backgrounds and belief systems. This may result in breakdowns in communication leading to confusion and a lack of team cohesiveness. As a leader, you must address these issues openly and implement a system that works for everyone involved.
Different Time Zones
This seems obvious, but bringing team members from the same office together can be challenging enough without factoring in time differences. A 9 A.M. meeting in New York may seem standard but if you have team members residing on the West Coast, it may no longer be an option. The challenge increases tenfold when including team members from other countries. Although not uncommon for telecommuters to start early or end late to make virtual meetings, it can be a challenge to find a time that works for everyone. Not being able to communicate as efficiently by just walking down the hall may lead to decreases in productivity. For these reasons, we suggest having regularly set meetings so each team member can plan in advance by making any necessary arrangements. If your team is large enough, you may also want to designate a point person in each time zone to streamline communication.
Resistance To Change
As a manager, it is your job to ensure you are utilizing the strengths of every member of your team. While some team members may be resistant to changing direction and accepting some of the terms stemming from the previous points, you must urge the team to cooperate and develop a diverse, cohesive team. Look to your company policies to ensure they reflect this growth in diversity.
---