Management Succession Planning: Why You Should Start Today
December 22, 2015
"Someone's sitting in the shade today because someone planted a tree a long time ago." This famous saying by American investor and industrialist, Warren Buffett, paints a broad picture about the need to look ahead in any planning effort. This rings especially true for succession planning.
Yet, a 2016 U.S. Trust Survey revealed that nearly two thirds of all business owners said they lack a formal exit strategy. The problem isn't just limited to business owners; a survey conducted by the American Management Association found that 25% of companies do not have a management succession plan.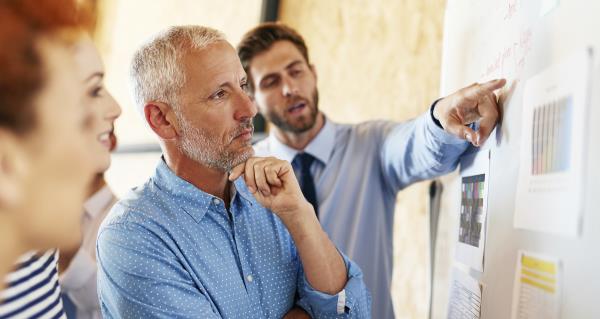 It is easy to put management succession planning off until people near retirement, but Randall Beck, managing partner at Gallup, pointed out in a 2012 interview that succession plans need to be about more than putting a name behind a title and they should be reviewed often. There are a couple simple reasons to start your planning or review your plan today:
It takes time!
Whether your plan calls for a replacement to be pulled from inside or outside the organization, thoughtful management succession planning takes time. With internal candidates you have the opportunity to identify high performers and by starting now you can take the time to truly assess and develop their strengths. They may even be a fit to fill new roles as business plans adjust to explore new opportunities. If it is necessary to hire outside the organization, keep in mind that it will take time for the successor to assimilate before they can have a major impact. In either scenario, time should be taken to write processes and transfer knowledge to ease transitions.
It takes a team!
It will take more than just an interviewing team to make a successful transition. For high level positions, you need to have the commitment and support of decision makers, including the CEO and the Board of Directors, but don't stop there! Your team includes all levels of your organization. Succession planning is a good opportunity to get feedback from all employees and to work with key influencers at every level to make a successful transition.
Are you ready to take the next step in your management succession plans? Starting today will be a step in the right direction. If you would like assistance planning your organization's succession strategy, contact The Overture Group today.
---