Key Strategies for Implementing Employee Benefits
October 29, 2013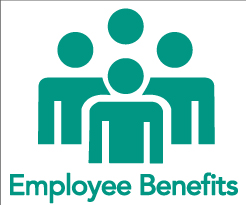 Healthcare costs have been rising at three times the rate of inflation over the last ten years. The design, evaluation, and administration of benefit plans have become increasingly complex and impactful as costs rise. Changing demographics in the workplace have made it necessary to offer employee benefit options that attempt to meet different employee needs.
Managing and controlling the increasing costs of employee benefits while balancing the needs of employees has become a very sensitive issue, especially with respect to health insurance and sweeping healthcare reform legislation.
Offering a benefit program that is costly to employees will make it difficult to attract and retain key talent.
There are basic questions to answer, such as whether to offer multiple benefit options, how funding for the plans should be split between employer and employee contributions and how much of the benefit plan administration should be handled internally and how much should be outsourced.
Below we list some main points to consider for benefits evaluation and administration from our whitepaper How An Effective HR Leader Can Help Drive Results.
4 questions to ask:
How do the company's benefits combine with employee compensation to position the overall total rewards package? Is this consistent with the desired compensation strategy (e.g., at market or above market)?
What benefits does the employee population value most? This is important to know so that limited resources can be allocated to enhance offerings in those areas. For example, is an employer contribution to an HSA account more valuable than an employer match to the 401k plan?
How does healthcare reform impact the company's plan provisions and design and cost-sharing model for premiums?
How can external partners support the company's benefit administration and compliance? How will responsibilities be divided to meet company and employee needs for benefit management?
For more information on how HR can help to optimize employee benefit evaluation and administration, download our full whitepaper here.
---