How to Reduce Tech Distractions at Work
January 5, 2016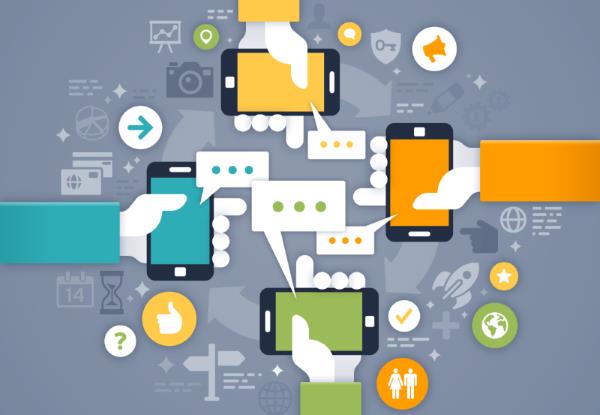 The buzz of a cell phone on vibrate. A ding from an email notification. The pop-up at the bottom of your screen with the most recent post.
We are all familiar with the many tech distractions that can come from working in an environment that is integrated with technology, but why does it matter?
As many as 41% of workers respond to incoming emails in 15 seconds or less and are interrupted at least 11 times an hour on average.
Considering it takes the average person 15 minutes to regain focus after a distraction, that has a tremendous effect!
So how can we stay connected, but keep focused?
1. Find smart ways to use Smartphone technology
Smartphones are here to stay, but they are not just a distraction. In fact, they can be used to focus your office's productivity. According to a recent Entrepreneur.com article, 66% of employees said that they use their smartphones several times a day for work. Tools such as to do lists, reminders, and alerts that work with employees' cell phones can increase productivity in a way that easily integrates into their everyday routines.
2. Manage your notifications and schedule time to respond
Keep the temptation to immediately respond down by managing the frequency that notifications popup or just shut them off! Research from University of California-Irvine, Microsoft Research, and the Massachusetts Institute of Technology found that employees who checked their email in batches were more productive than those who checked their email as alerts came through.
3. Take time away from the tech!
In 2012, a Harvard Business School professor challenged a consulting group to alternate nights where they would be unreachable by technology. While not everyone was happy to participate, the team found there was increased satisfaction and their lives were more relaxed and productive.
4. Pick up the phone and call.
Only 7% of a message is conveyed through words, so don't leave it all up to text and email! Complex problems, sensitive issues, and urgent messages are all good reasons to grab the phone instead of crafting a message. Not only can it save time and reduce inbox clutter, but it can also help reduce miscommunication.
5. Set aside dedicated 'Think Time'
The Wall Street Journal reported in late 2012 that Intel Corp found that employees were spending too much of their time keeping up with day-to-day tasks. Instead of creating better checklists, they took a different route. Four hours each week, employees are not expected to respond to emails or attend meetings. Not long after implementing this tactic, Intel revealed that one employee was able to develop a patent application during their 'think time.'
6. Encourage healthy habits
Sleep and exercise are important to your health, but they also help you maintain focus despite tech distractions. In a Virgin Pulse survey, 43% of respondents indicated that a mid-day walk or exercise helps them stay focused at work. If you work downtown, try setting up a picture scavenger hunt for locations that employees can walk to during their lunch break!
If you are looking for more ways to increase productivity of your workforce, contact The Overture Group today.
---