How to Build a Healthy Workplace Culture
December 10, 2013
In this upcoming year, many provisions of healthcare reform are set to take place including incentives for wellness programs offered employers.
These health management and wellness programs address the need for a healthier workforce, as well as how it affects increasing health and productivity costs. An article by Murray L. Harber and Matt Ginn on HRProfessionalsMagazine.com sites steps some companies have taken to promote health and wellness among employees as well as some strategies for implementing similar programs in your workplace.
HEALTHY PLANNING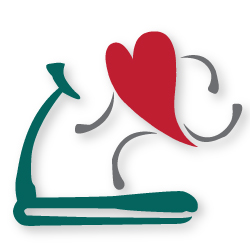 An understanding of how employee health management worked and using an industry best practice tool is critical in designing a program. This includes a focus on creating awareness of employee health, which can achieved through included through company branded events and activities, as well as engaging company supervisors and managers to gain specific insights in programming opportunities.
HEALTHY PLACES
A key strategy in starting the transformation of the company into a healthy workplace was to start offering healthy places and food choices. Other strategies can include offering outdoor recreational areas and after work fitness classes.
Southern Farm Bureau Life Insurance Company in Jackson, Mississippi, even provides an onsite medical clinic for employees and dependents on the SFBLI Health Plan, which has helped reduce medical claims by offering basic acute care and chronic disease management services onsite. Services for employees include annual physicals, Health Risks Assessments and follow-up, and health coaching to help with a plan of care.
HEALTHY COMMUNICATIONS
A communication plan is instrumental to inform and engage employees and dependents from the program's beginning. An integrated and comprehensive communication plan includes several channels and tactics to surround employees with the right amount of information, education and resources.
HEALTHY PROGRAMS
Offering variety is another key to building a large participation in company programs and events. Programs should include numerous choices to meet the employees and their family members where they are in relation to behavior change. Programs can range from onsite cooking demonstrations and fitness classes to offsite grocery shopping tours and discount days at local health and fitness vendors. Offering programs onsite, online and in the community is a key strategy to engage people along the way.
HEALTHY PEOPLE
By offering a variety of programs, communicating effectively and offering a healthy place to work, companies can create a healthier workforce and a culture of health. It's important to continue to provide common healthy activities, but keep updating with new and different approaches to onsite activities. This should be part of an ongoing effort to include and engage employees at all levels, along with offering healthy places, healthy communication and healthy programs has shown to be a successful formula in creating a culture of health at the company.
For more tips on implementing a culture of health at your workplace, read the full article here.
---