A Hiring Manager's Guide to the Perfect LinkedIn Page
December 16, 2014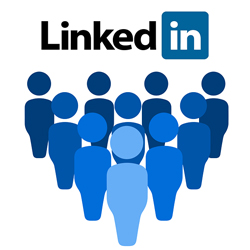 Employer brand may sound like the clichéd term that's been shunned by recruiters and human resources managers alike, but without the right presence, you will lose candidates.
One of the first steps in getting talent interested in your organization is to develop your face on social media.
While you may have marketing departments or agencies to promote your company reach to sales prospects, building a social recruiting strategy is much more than setting up Bullhorn Reach and auto-posting to LinkedIn and Twitter "We're looking for a [position], click here to learn more."
Therefore, we would like to share with you a few tips that you can use to improve your LinkedIn presence, build your employer brand, and recruit better in 2015.
The Basics: Five Things to Have on Your Main Company Page
Simple things that you need to have on point to help your company page get searched. These five things are as follows:
Correct Name with Employees Using Company Page on 'Experience' section.
Images: Hero Image (646px by 220px), Standard Logo (100px by 60px), and Square Logo (50px by 50px).
Description: 200 Characters before 'see more,' 2000 characters total.
Addresses (up to 5 locations) and Website
Career Page
A few other things you can do is customize your URL (Notice ours: /the-overture-group-llc), add Showcase Pages for specific product lines, and add specialties to define your organization.
Ensure Your Company Page is Posting Regularly
This is more than just daily posting. You want to create interesting content that promotes the culture of your organization, its accomplishments in the industry, and even sharing news that generates interest.
Do you know why? Because 71% of your company's followers are interested in career opportunities if they follow your company. A key to passive candidates indeed.
Lessons from the top LinkedIn pages are as follows:
1. Talk to your marketing team to coordinate your approach.
2. Add an image that welcomes visitors to your page and showcases your brand.
3. Post status updates to start a conversation with your target audiences.
4. Add products/services and solicit recommendations so people can learn about what you have to offer.
5. ​​​​​​​Feature relevant groups to attract a broader audience and extend your reach.
If you feel that the time taken to accomplish this yourself exceeds the benefits, hire a social media person to help build your employer brand.
Tailor Your Career Page
If you're serious about social recruiting, your company has to do more than just pay your LinkedIn Recruiter fees. Building a silver or gold career page is the easiest way to showcase your employment brand. With simple setup, ease of posting, and real-time analytics, the career page can help you to improve your recruiting in minutes, not months.
What do you get with a career page? Similar to a company page, you get to post your updates, but you get a few other things:
More imagery
Media (SlideShare, Video, etc.)
Display which of their connections already work at the company
Display testimonials from current and former employees
Automatically display relevant jobs based on skills and job history
Removal of competitor ads
Recruit Better in 2015
Maybe there are some positions for which LinkedIn career pages won't do. The higher someone climbs the ladder, the less likely they will follow common LinkedIn job seeker protocol. If you're in the market for CEO, COO, CFO, or any other high-level executive position, that's where we can help.
The Overture Group, a leader in executive search and placement, has helped clients find the top-level talent they need—quickly. Focused on finding the perfect fit, we use our four-phase, twenty-four-step process to match the employees you need. Contact us to learn how you can benefit from carefully orchestrated recruitment in 2015.
---