Hiring 101: How to Extend an Offer
April 18, 2017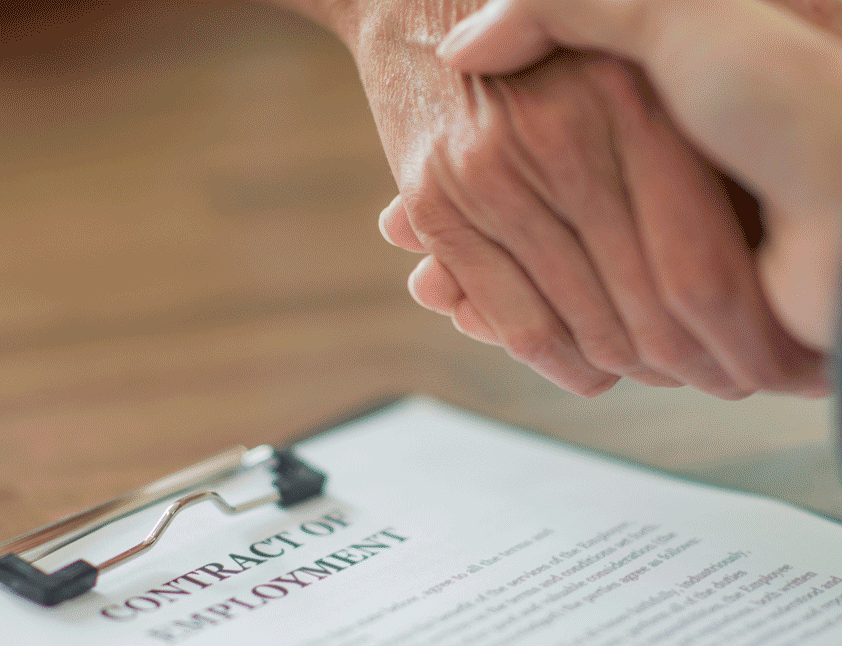 It's done. You developed your recruiting game plan, found the candidates, conducted the interviews, and came to a consensus on the right candidate.
The search may be done, but the process isn't. Extending an offer of employment is just as important as recruiting and interviewing!
Follow these four guidelines for success:
1. Evaluate Compensation History
It is best to obtain compensation history early in the interviewing process. This will give you a baseline and relevant comparison against the candidate's desired compensation, but it is also a safeguard for you! As you review their history, identify any previous employers that may have non-compete or non-solicitation agreements.
2. Clarify Negotiation Expectations with Recruiters
A recent Salary.com survey found that 37% of people always negotiate salary. Salary is only part of the negotiation, whether it is your HR department or an outside agency doing the negotiating, the hiring executive should outline their expectations and review them with the recruiter before starting.
3. Address Counter Offers Before They Are Made
What will be your response if your current employer counters with an offer? The last thing you want is to spend time negotiating with a candidate that is using your offer as leverage with their current employer. Discussing this before the negotiating begins will reveal their true intentions. If they haven't considered what they would do with a counter offer, it is best to address it up front.
4. Don't Forget the Background Checks
When you finish the negotiations, don't forget to specify that it is contingent on the background check.
It is a competitive marketplace, so be prepared before entering negotiations. Trust the experts and contact us today to learn about The Overture Group.
---