The High Demand for a Chief Accounting Officer (CAO)
July 28, 2015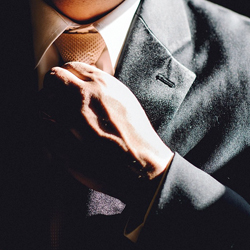 Let's face it, the chief financial officer can't possibly be responsible for all the numbers. CFO's are looking for a chief accounting officer to be their right hand and take on the burden of producing accurate financial filings.
Companies are hiring more CAO's to free up the CFO's time to do more strategic work externally. In fact, there's been nearly a 40% rise in CAO titles since 2009, according to job reports.
The chief accounting officer is an important asset to a company, especially when he or she can free up the CFO's time to interact with board and investors.
As companies continue to grow and expand internationally, the demand for CAOs will increase as well. However, finance departments in smaller companies that are experiencing growth can also benefit from having a CAO to manage its taxes and payroll.
For those who are interested in hiring a chief accounting officer or becoming one, see the job description listed below. Although most of the duties may look similar to the CFOs, it is very unlikely for a CAO to rise to CFO. However, according to a WSJ article, 11 companies promoted a controller or chief accounting officer to CFO, just last month.
The Chief Accounting Officer Job Description
Reports directly to CFO and interfaces directly with senior management team members, board of directors, advisors and shareholders/investors
Monitor compliance with generally accepted accounting principles (GAAP) and company procedures
Issue timely and complete financial statements under US GAAP and IFRS
Review, investigate, and correct errors and inconsistencies in financial entries, documents, and reports
Assures compliance with federal, state, local and corporate policies, regulations and laws
Research and analyze accounting matters
Evaluate current accounting practices and policies and drives continuous improvement
Prepare work papers and supporting schedules for the annual financial review
Prepare financial statements and other reports to summarize and interpret current and projected company financial position. Ensure integrity of all financial information.
Coordinate monthly closing process
Develop and implement various accounting procedures
Work with both internal and external auditors during financial and operational audits
Develop, implement and upgrade financial systems and controls
This is why the role of a Chief Accounting Officer is very important role in an organization and why it is in high demand.
As an executive search firm that specializes in the placement of financial executives, we are pleased to share this news with anyone aspiring to take the leap to the C-Suite or anyone seeking to find the right chief accounting officer for their business. Find your next CFO with the Overture Group! Contact us to see what we can do for you.
---