Reasons to Update Your Resume
October 25, 2016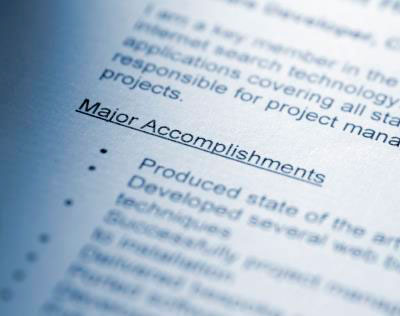 Believe it or not, your resume is not about getting a new job! Yes, you will need to polish it before participating in the next executive search but think of your resume instead as your personal marketing tool.
Keep that tool sharp and it will help you advance in leadership positions right where you are.
You can benefit from fresh material in your resume by using it for:
1. Fresh Networking Conversation: Every time you update your resume, it is a fresh reminder of your team's achievements. The good work will stay at the forefront of your mind and be easy to pull out during conversation. It could lead you to new projects and new connections!
2. Expert Credentials: An updated list of achievements is especially important if you are offering expert commentary to the media or participating in speaking engagements! Establish your credibility by showing that you are a current authority in your field.
3. Preparation for Nominations and Events: As you move forward in your career, you will be nominated to participate in boards, commissions, workshops, and any number of events. Instead of scrambling to throw together something at the last minute that may not be the best representation of your accomplishments, put your best foot forward and be ready before you are even asked. It is less stressful and more rewarding.
4. Internal Promotion: Much like preparing for nominations before they come, see the opportunity in your own environment. If there is a potential for advancement, take advantage of your fresh resume to show not just your accomplishment, but also the fact that you have vision and preparation.
Whether you are putting together a resume for a potential new position or for any of the reasons above, be honest! In a recent survey of more than 2,500 hiring managers, more than half stated that they had found applicants that had exaggerated their responsibilities. Instead present an honest representation and stand out from the competition with simple tips such as making it easy to read, with succinct and targeted language.
Looking for the top candidates with resume's to match? Contact The Overture Group today. Dedicated to the middle market, we are the Midwest's leading search and compensation consultation firm specializing in executive and professional positions. We'll find you people so suitable you won't be able to imagine how you ever got along without them.
---