Does Your Nonprofit Organization Have a Culture Problem?
March 31, 2015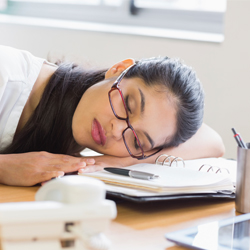 Your nonprofit organization should provide an environment that encourages high performance, retention and engagement among all employees.
If you sense your organization lacking in these areas, perhaps it's time for a cultural needs assessment.
Here are 5 signs provided by Nonprofit HR, that your organization may have a culture problem
5 Warning Signs
1. No shared ownership
Without an overarching commitment to a clear, common mission, your organization cannot thrive. If employees give feedback about not having a sense of purpose or being unclear on how their work contributes to the larger mission, you may need to build a greater sense of community within your organization's culture and do more to emphasize the intended impact of all employees.
2. Communication breakdown.
This issue could present itself in various ways, such as as a lack of open, honest communication from leadership or a sense that input or feedback from staff is not valued. Opportunities to speak up and to listen are equally important for fostering a supportive "teamwork" mentality. Culture involves all parties within an organization, so good communication between and among everyone—leaders, staff, volunteers—needs to be a priority in creating a positive workplace.
3. Lack of accountability or ineffective accountability processes.
The results of your cultural needs assessment may indicate that day-to-day accountability, regular performance evaluations and current forms of recognition don't provide adequate motivation. To encourage engagement and productivity, people must be held accountable and rewarded for their performance. Your workplace culture goes a long way in putting those all-important pieces in play.
4. No room for creativity.
Perhaps your needs assessment tells a tale of an organization that sticks to the "status quo" and defaults to "the way we've always done things." If you're finding that employees feel restricted by time, resources, processes or other elements of your workplace culture, spend some time considering new ways to encourage innovation. Nonprofits grow and succeed when staff have the freedom and ability to generate new, fresh ideas.
5. Cross-cultural miscommunication or a lack of diversity.
Maybe your feedback shows a need to move outside of individual cultural lenses and see others' perspectives. Or you may discover frustration about a lack of diversity or a separation between different social or ethnic groups within the organization. In today's global workplace, nonprofits are building relationships and exchanging ideas across the world, so doing the same within organizations is key. Understanding differences and recognizing strengths allows for a richer context within your workplace culture.
Helping Your Nonprofit Organization Culture Problem
The cultural needs assessment is the first step. Now take action and see what solutions your organization's employees would like to participate in. Now matter how you overcome obstacles in the workplace, the key is to communicate.
To learn more on how to become an effective HR Leader and Drive Results, see and download our whitepaper.
---