Defying Hiring Challenges in a Candidate-Driven Market
June 9, 2015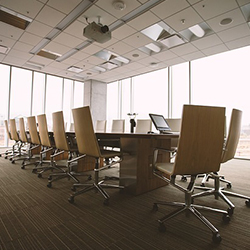 In a robust economy, many organizations are eagerly seeking new talent.
However, some companies do not have the time or resources to orchestrate the hiring process, let alone finding the right candidate.
This is why The Overture Group team is committed to orchestrating an entire recruitment process to ensure success for both the company and the candidate.
In a recent survey done by CareerBuilder, over 400 staffing industry professionals gave insight on what to expect in staffing and recruiting for Q3 2015. In turns out, 66 percent of staffing firms expect to increase the number of recruiters, compared to 63 percent in Q1.
Hiring in a Candidate-Driven Market
We are now experiencing a candidate-driven market that requires organizations and staffing firms alike to quickly reach out to prospective candidates. Most candidates are actively searching and interviewing which also translates to competitive hiring. Now, organizations are beginning to notice an increase in candidates declining job offers.
Why Candidates Decline Job Offers
Here are some of the common reasons job offers are turned down:
Received another offer (39 percent)
Compensation/benefits not in line with expectations (29 percent)
Received a counter offer from their current company (10 percent)
Undesirable location (9 percent)
Orchestrating a Successful Recruitment Process
In order to combat the competitive hiring process, The Overture Group has a team of executive recruiters that understand the client's business and provide both a retained and interim placement from our talent pool.
We understand that as the labor market continues to grow, our staffing agency will also grow to help facilitate and manage the candidate-driven market.
For more information on how The Overture Group can ensure successful executive placements, see our four-phase approach or contact our Leadership Team.
---