Corporate Culture — What is it and Why Does it Matter?
August 15, 2019
These days I hear the word company culture used in many ways. We see it used in job postings, employers constantly talk about having a great culture, and I hear many employees who have lost their jobs say they were let go because they were not a cultural fit. Although the word is used quite frequently not many people can really articulate what it means.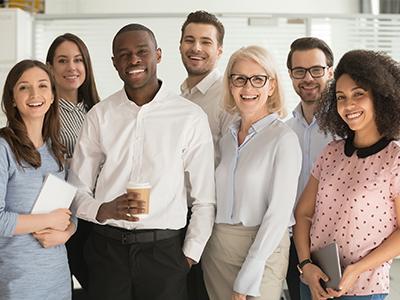 So, what exactly is culture? Why does Culture matter?
One of my favorite quotes by the late Peter Drucker is "Culture eats strategy for breakfast." What Peter is essentially saying is that culture not only trumps strategy, but culture drives strategy!
To further define culture, it is "how we do things around here", culture is how things get done at an organization. It is your brand! A vibrant culture provides a cooperative & collaborative environment for your brand to thrive in. Your brand is your single most important asset to differentiate your company consistently over time.
Great companies have great outstanding culture and brand. Zappos is one of these companies. Tony Hsieh is the CEO and is probably the most interviewed, rewarded and recognized champion of corporate culture and brand. Take companies like Zappos, Nordstrom, and Southwest Airlines, who empower their people to do great things, live the values, and be ambassador of their culture. That's what we all aspire to do and to be.
So what culture is not. One thing for certain, culture is not foosball tables, exercise balls and happy hours. These things may be great but great culture doesn't mean fun or alcohol. The icons of your culture need to be authentic, further your mission and inspire performance and results. Whatever you do, it needs to be authentic, and translate to your culture, your values and your brand for it to work.
Now that we know what culture is, why does it matter?
If we are getting good results from our people and our business is growing, why does culture matter? It is not just about the results we are getting but how we get the results. Culture matters because it's truly the assumption and beliefs of employees that drive their behavior. It is their behavior that drives business results.
The key benefits of a strong corporate culture are:
Increased motivation.
Aligned motivation of employees.
A connection to the work that we are doing and the people we do it with.
Cohesion—a strong culture builds strong teams where people want to work together and collaborate. A byproduct of this is an outstanding spirit.
All of these translate collectively and impact business results!
---