Compensation Trends for 2014
November 12, 2013
In a competitive workforce, employers are constantly focused on retaining top-level talent. A critical factor in securing and retaining the best employees is your compensation package and how it compares to what your competitors are offering.
Buck Consultants has released their annual Compensation Planning Survey report. Completed in August 2013, the survey of U.S. employers analyzes pay increases between 2012 and 2013 and planned increases for 2014. The survey covers various compensation factors including merit increases, salary increase budgets, timing of increases, lump-sum payments, promotion budgets, and hiring and retention bonuses.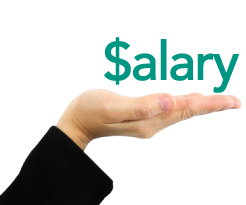 According to a media release from Buck Consulting, average US salary increases for 2014 will remain at 3 percent for the second year in a row.
Some of the survey's other key findings are listed below:
Survey respondents provided larger base pay increases for employees with particular skills and for those in IT and medical professions. Fewer respondents provided larger increases to workers in sales and engineering than was the case in Buck's prior survey.
Both short-term (STI) and long-term (LTI) incentives weakened with fewer employees receiving STI in 2012, the last full year this data was collected. Fewer managers and lower-level employees are expected to receive STI payouts in 2014 and the expected size of STI awards forecasted for 2014 is smaller than 2012 actual awards. The average percentage of employees expected to receive new hire LTI grants is down for most employees.
Employers project no increased hiring activity for 2014 with a mere 19 percent of respondents anticipating adding workers next year, the same as in 2013. According to the survey, recruitment and sourcing talent increased in importance and surpassed employee engagement as the second highest HR priority.
Only 8 percent of respondents have capped work hours of part-time employees, with an additional 12 percent considering taking this action. Eight percent are incenting employees to obtain benefits via another source, and an additional 9 percent are considering this approach. This indicates few employers are making changes in anticipation of the ACA.
Read the full media release here.
---