Compelling Reasons You Shouldn't Take a Counteroffer
October 9, 2018
So, you just received an offer from a company you have been targeting for quite some time. You're excited and eventually accept. The next day you turn in your resignation letter with an appropriate two-week notice.
That was easy wasn't it?
The answer was "yes" until your boss and HR rep sat down with you and presented a counteroffer.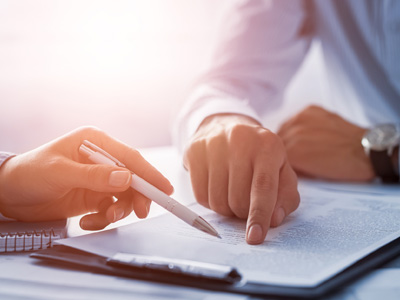 They tell you that you are too valuable to lose. They are prepared to give you the promotion you spent the last two years hoping for, and they've sweetened the pot by offering you a generous pay increase.
What do you do? Should you take it?
Here are some important reasons why you should not.
Money is a short-term motivator.What has really changed?
If you're worth X dollars today, why weren't you worth that yesterday or during your last review? Are you really that much more valuable overnight? Could you possibly become worthy of a title change in twenty-four hours when you felt you earned it two years ago?
If the real reason you were looking to make a move an issue like poor culture, continuous long working hours, increased work flows in the absence of staff augmentation, etc., ask yourself if more money and/or a promotion will change any of those other factors?
The answer of course is "no".
You will be looking again soon.
Statistics show that approximately 80% of people who accept counteroffers are no longer with the same company after six months. This can be due to many reasons:
Your company no longer sees you as a loyal team member and replaces you with someone recruited shortly after you gave your resignation.
You realized that nothing really changed during that time, and you should have left when you had the chance.
You are slowly being excluded out of key meetings and key decisions and feel that your opinion is now being LESS valued.
Our advice to you is this. Before you think about looking outside of your company for your next career move, sit down with your current supervisor and see if you can reach resolutions that make you feel valued and appreciated. If you can reach an agreement, congratulations! After all else fails, and your outside search results in an appealing offer, simply, do not accept a counter offer. History shows you will be glad you didn't.
---