Change in Control Severance Plans in Private Companies
August 7, 2018
The volume of merger and acquisitions in both the public and private company sectors continues to be very strong. This causes many executives to worry about losing their job.
Retention of key employees is often the key to M&A success since losing key employees a year or two before a sale or merger can negatively impact the profitability and value of the company.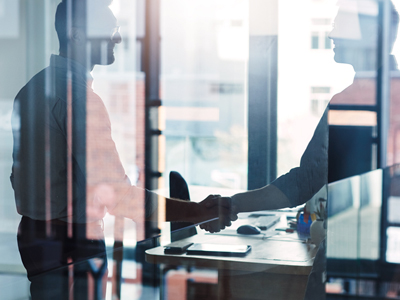 To retain executives, many companies include severance benefits in an initial employment offer. These benefits guarantee some remuneration in the event of a termination as a result of a change in control (CIC). Likewise, we often see the ability of a company to attract executives diminished if their offer of employment does not include a CIC severance benefit. This issue often arises if a private company is closely held and ownership is aging, with no clear succession plan other than a sale.
Research indicates approximately 90 percent of large companies have change-in-control plans in place. Less than half of mid-size privately held companies are utilizing this strategy. However, two recent trends in business practice have contributed to an increase in CIC severance plan implementation – privately held companies are more frequently planning for ownership succession, and private equity deals are growing. Unfortunately, many plans are rushed into place just prior to the deal.
Like any compensation or benefit, the cost needs to be weighed against the potential gain. First, there is no financial cost if there is no change in control. There are potential risks to consider:
Loss of key employees because of the insecurity of not having a CIC plan in place. The cost of turnover impacts both the bottom line and the value of the company
The inability to attract key talent
Distracted executives worrying about potential job loss
The cost of unwanted turnover can be significant. WorldatWork places the cost of turnover at two to five times compensation for a CEO or key executive.
An alternative to offering a CIC severance package is a long-term incentive (LTIP) that benefits participants upon sale. Approximately 50 percent of privately held companies offer some LTIP. The potential upside of the LTIP needs to be factored into a whether a CIC benefit should be offered or offered on a reduced basis.
Change-in-control benefits continue to provide great value to both executives and their employers, but it is important to ensure that provisions balance owner and executive concerns. As market practices continue to evolve, it is important to periodically assess your CIC benefits and ensure they remain appropriate and effective.
---