The CFO Leadership Group Donates to Make-A-Wish® Illinois
September 29, 2015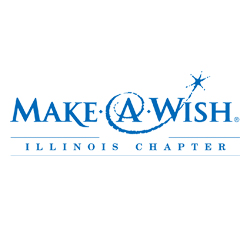 Every year, nearly 1,200 children in Illinois are newly diagnosed with a life-threatening medical condition. The Make-A-Wish® foundation believes that every child and family faced with life-threatening illnesses should be given a wish that offers life-changing experiences.
The CFO Leadership Group (CFOLG) also believes in the Make-A-Wish® foundation and has announced their donation of $16,000 at the CFOLG's third quarter networking event held on Thursday, October 29, 2015.
The CFOLG is a private group dedicated to the advancement and professional development of Chief Financial Officers. CFOLG founder and Managing Partner of The Overture Group, John Liacone says in a recent news release,
"We are happy to give back and make a major contribution to Make-A-Wish® Illinois and be able to impact families battling life threatening illnesses."
The donation of $16,000 was presented by Ashley White, Gift Officer at Make-A-Wish® Illinois and the gift is the result of the 3rd Annual CFOLG charity golf outing held on September 17, 2015 at The Bridges of Poplar Creek Hoffman Estates, IL.
---