CFO Leadership Group Donates to American Red Cross
September 30, 2014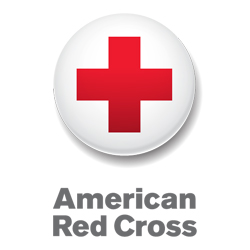 At The Overture Group, we always enjoy sharing the accomplishments of our employees and the ventures they pursue in addition to their work for our organization.
This is why we are excited to share the news that the CFO Leadership Group, a project founded in 2009 by our very own John Liacone, has raised $6,500 for the American Red Cross of Chicago and Northern Illinois.
Each year, the CFOLG holds an late summer golf outing, in which members of the group raise money for a charity of their choosing. This year, members voted on the American Red Cross as the recipient, and raised funds for the donation at the September 2014 golf outing held at the prestigious public Bridges of Poplar Creek in Hoffman Estates.
The 2014 charity golf outing brought together CFOs from leading organizations, raising a total of $6,500 after costs. This gift was presented by CFOLG Golf Committee Chair and Ventiv Technology CFO Nick Pessimisis to Major Gift Officer of the American Red Cross Mary Novak at a January 2015 CFOLG Networking event.
Founder of the CFOLG and Managing Partner of the Overture Group John Liacone was pleased with the amount of funds raised, along with the choice of gift recipient.
"Throughout the years, The CFO Leadership Group has received a great deal of support from professionals in finance, and we are proud to give back to the community through this generous gift," Liacone said. "We are pleased to present this gift to the American Red Cross, who works tirelessly to provide compassionate care to those in need"
For those interested in more information about the CFOLG, its works, and its role in the personal and professional development of leading chief financial officers in the Chicagoland area, we welcome you to learn more about them on the CFOLG website..
---