The Candidate's Guide to Executive Search Firm Success
June 5, 2018
Often, we discuss a company's priorities when choosing an executive search firm, but little attention is given to the perspective of the accomplished candidate who is establishing a relationship with the same type of firm.
What should you look for when choosing an executive search firm?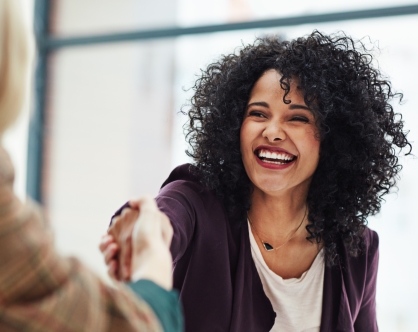 The answer may not be that easy. After all, not all firms are equals. First and foremost, if you're currently earning a six-figure base salary with an attractive bonus and other perks, you shouldn't be working with contingent firms who only dabble in searches at your level. The following questions should be posed to any firm you consider:
Can you tell me a little bit about your company's history?
How long has your firm been in retained search?
For positions at my level, how many searches do you typically fill in a year?
Does your firm offer any other benefits or services to candidates?
You should work with a firm that understands your short and long-term career objectives and the type of roles and companies that will truly satisfy you. For example, do you prefer privately held, publicly traded, non-profit or PE-backed companies? What type of organizational structure are you comfortable with – one that is traditionally hierarchical or flat? Do you prefer managing many direct/indirect reports and areas of responsibility, or is being an individual contributor responsible for only a few areas more to your liking?
Don't be afraid to ask what value the firm brings to the table in terms of experience and other services. Find out what separates them from their competition. A firm should be willing to explain how it is different and its competitive advantages. We're talking about your career, and you only want to work with a firm that is qualified and prepared to assist you when the time is right. It's always instructive to learn about how a firm got started, who's on the firm's leadership team and what's their experience level. Does the firm have a specialization, or is it a generalist organization? What geographic region are most of its clients located? Arm yourself with as much data as possible, so you can make a well-informed decision and have the peace of mind that your due diligence has been completed.
Even after you partner with a firm, you can't overlook communication and trust development. Do you feel comfortable working with the consultants? Do they truly understand what you've done in your career and what is important to you going forward? Can you trust them to tell you what you truly need to hear and not what you want to hear? Value comes in many forms, and the simple things shouldn't be taken for granted.
Remember, as a candidate, choosing the right executive search and consulting firm is something that shouldn't be taken lightly. Do your homework; ask the right questions; and keep the lines of communication open. Good luck!
---