Building a Strategic HR Department
March 18, 2014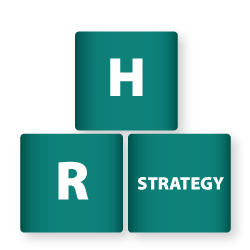 Although HR is responsible for the hiring strategy that will ultimately help grow the company and make it successful, HR executives often complain that they do not feel as if they are not viewed as strategic leaders within the organizational hierarchy. According to former fast Company deputy editor, Keith Hammonds, HR people "have no seat, and the table is locked inside a conference room to which they have no key."
An article on Business2Community shares three steps your HR department should be doing now to ensure it can grow to take a on a more prominent, strategic role in the future.
Building a Strategy for Finding Sources of Future Talent
Your hiring strategy should focus on more than just the tactical aspects of recruiting, such as posting job descriptions, screening and assessing applicants and onboarding. It should also be developing the activities critical to talent acquisition and retention, including contact management, employment branding and internal mobility.
Start by examining your current hiring strategy and measuring your quality of hire. This process will help you define metrics and a way to measure the success of your hiring, which you will use to improve the process now and in the future.
Partnering with and Consulting Business Leaders on HR
Start identifying real organizational issues within your company and consult company leadership on how HR can help meet those challenges. Being able to speak to your CEO's most pressing needs and share strategies for hiring and employee management that will help meet those challenges can help HR connect with C-level executives on a business level.
By expressing the value of HR and your work and how it impacts your company's bottom line, you can help business leaders understand why HR should be a voice in long-term business strategy discussions.
Developing Proficiency in HR Technology to Streamline Traditional Tasks
Another issue that could be holding you back from playing a strategic role in your organization is the amount of tactical and administrative responsibilities you have, such as payroll, benefits administration and time tracking.
In a study by the Institute for Corporate Productivity, 64 percent of business leaders surveyed said "employees will begin to take away some of the transactional work from HR, partly because of new technology that allows HR departments to streamline traditional tasks."
Taking these active steps will help to ensure the HR department has the tools and skills necessary to help build towards, and take a lead role in. reaching your company's strategic goals.
Read the complete article here.
Found these tips helpful? Share this post using the share tool below!
---