Announcing the 1st Annual Talent Scope C-Suite Survey
March 8, 2016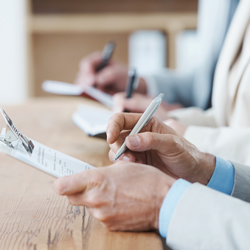 The Leadership Group is conducting a brief and anonymous survey sponsored by The Overture Group. The Leadership Group is a career development and networking group comprised of C-Suite executives.
What the survey is seeking to discover:
Top talent/workforce priorities
Hiring trends
Use of contingent/contract/temporary employees
Departments that are challenging to attract/retain talent
Competitiveness and effectiveness of compensation programs
Types of soft compensation in use
Use of documented onboarding plans
Programs and activities that support corporate culture
Use of succession plans for the C-Suite
To show our appreciation for participating, all respondents will receive a complimentary 2016 Talent Scope™ C-Suite Survey report!
Take the anonymous survey and receive your free copy of the report: 1st Annual Talent Scope C-Suite Survey.
---