6 Reasons Your Employee Turnover is High
October 1, 2013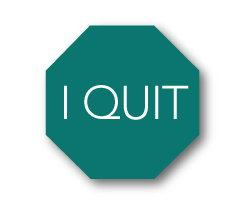 Do see value in keeping your employees happy? You should. Companies that value low employee turnover rates see much more long-term success than companies that recycle and use up unmotivated employees. A recent article in HR Professionals Magazine explains 6 key issues that keep employees from staying at companies long-term.
However before we dig into the 6 reasons, it's important to understand:
The Good – The economy is picking up. In fact, the U.S. economic growth is stronger than thought.
The Problem – Economic recovery is helping current employees find alternative career opportunities. Surveys have shown numbers as high as 50% of current employees look forward to a full economic recovery so they can leave their current employer.
The Opportunity – Recent studies show an important trend: there is a direct correlation between growth in stock value and employee retention in a company following a recession.
If companies, especially those of larger sizes can keep employees happy & create high employee retention, they can also look forward to potentially growth in stock value.
So why are employees looking to leave?
1. A lack of fairness on the part of managers with their staff
This is the biggest reason people leave a company. The immediate supervisor, manager or executive lacks the people skills or empathy to keep people engaged in their current positions. One reason given is these managers are not being trained in people skills and are strictly promoted due to technical skills. It is better to have managers with high levels of people management skills – if you want to maintain a stable workforce.
2. Overworked individuals
With the tightening of budgets and reorganizations, it appears most people are actually performing multiple jobs as compared to pre-recession days. While tightening of budgets leads to excessive efficiency efforts on the part of managers, this leads to lower productivity from overworked individuals. When the managers blame their people for not working hard enough, the exit doors swing open.
3. Lack of employee recognition for existing jobs being done well
Now this is an interesting case due to possible behavioral style issues. There is one style group whose major theme in life is to be appreciated. Appreciated for their effort, results and performance. When these people are paired with introverted managers lacking people skills – the employee feels no love or attention. Thus, the employee begins to feel the manager is out to get them. While this may sound extreme, it is found to be a common management flaw. Teach your managers in basic behavioral styles with best management practices with their team (other behavioral types).
4. More demands being placed on already highly stressed individuals
The more talent an employee has, it appears the more tasks, activities, projects and committee meetings are required. At first, they are capable to keeping up with the pressure. Then the lack of training, time off to relax or overlooked promotions (because the manager has not prepared others to back fill the position) take their toll on the employee. The unfortunate issue is these individuals are your high performers. When they leave, you have an immediate talent gap which is very difficult to replace. Top-grading does not start by running off your high performers.
5. Talented young people not getting the development they want
This is new for most managers and executives. The Gen Y people expect to be involved, to be developed on any topic/skill they prefer and communication should be open all the time. These Gen Y individuals are usually very talented and knowledge even if they are lacking in experience. They make up for what they don't have with high levels of energy, technology knowledge (and skill) and social networking their managers have little mastery or expertise.
6. Low to no salary increases
Due to the low growth years, budgets have been cut to the bone and raises are very small to non-existent in current jobs. When other companies are committed to top grading they are willing to raise the stakes to acquire new talent – seems like top grading is a competitive thing.
Take a second to evaluate how you're appreciating employee contribution to your company. Salary is always important, but for most employees, and especially at the executive level, intrinsic motivation is often even more important. Make sure your company is taking strategic measures to consistently reward employees for hard work.
Also, regarding salary – it was an easy excuse for employers to not give juicy raises and bonuses over the past few years. However, as the economy picks up, your employees compensation expectations will also rise. Don't wait for the employee to ask, because often times it is too late, after they've found another job. Be proactive. As Graham writes, "To replace talent is to replace both knowledge and historical prospective." You can't put a dollar sign on that.
To read the full article, click here.
---