6 Barriers Candidates Face in Accepting Your Offer
June 20, 2017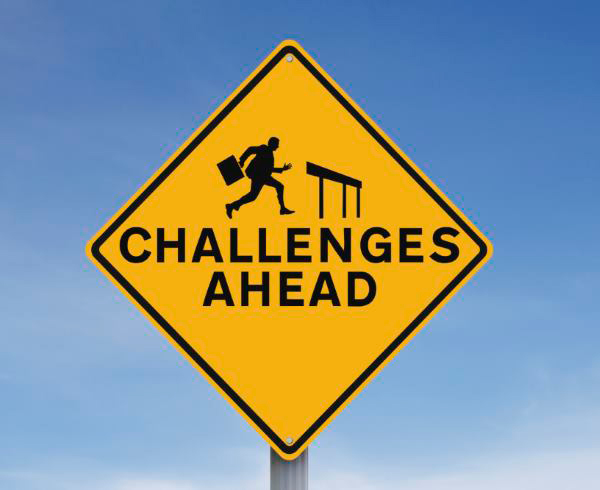 If you have picked your top candidate, you may be surprised to learn that they are hesitating to accept the offer. You can turn those barriers into hurdles that can be overcome. First, learn what they are and take the steps below to secure your ideal candidate:
1. Family Relocation
This isn't just whether or not the candidate's children need to move the year before graduation. Today, 47% of couples are considered dual-career (U.S. workforce). It can be challenging to find the ideal fit for both couples to continue advancing in their professions. This can be one advantage of using a search firm during your hiring. They have connections in multiple fields and can assist both your candidate and their spouse in making a successful transition.
2. House Hunting
It is not uncommon to hear a new executive trying to balance getting settled in a new location while trying to sell their old home. As you go through the interview process, consider preconditioning the candidate by helping them identify areas of town that might be suitable, or referring them to a real estate agent. If they are ready and it still looks like this barrier might be a show-stopper, consider offering 60-90 days of compensation for temporary housing to relieve the stress of the transition so they can focus on getting settled in your company.
3. Commute
The average time Americans spend commuting each day has more than doubled since 1990 (Cheatsheet.com). This may be an opportunity to evaluate a popular trend that companies like Dell have been embracing: telecommuting. Their goal by 2020 is to have 50% of the workforce work from their homes between 1-5 days per week. It may alleviate issues with their concerns and it may increase their productivity 15-55% (HR Executive).
4. Timing
Unfilled Job Openings are at record highs (Bloomberg) rising in 2016 to 5.87 million according to a Labor Department report. This means that there is more opportunity for the candidate. If they have any other hesitations about one of the four items above or compensation, they may be waiting to hear on another offer that has fewer barriers. Try setting some expectations for response time when you extend the offer, it may open the conversation to learn more about their plans.
5. Pay Reduction
47% of Americans would leave for their ideal job even if it meant less pay (Adobe). The candidate may be taking the time to weigh the options carefully before taking a cut in pay. Consider offering a pay incentive after 6 months, additional pay benefits, or clearly defining the growth opportunities that you can offer.
6. Personal Connection with Your Company
The majority of active job seekers state a company's brand and reputation is a more important factor in job selection that it was five years ago (ERE Media). Take the step early in the process to engage with the candidate and their family. Listen for the values that resonate with the entire family and highlight how the company's brand is the perfect fit.
Competition for top candidates is tight, especially in finance, manufacturing, and engineering (Forbes).
Before you start competing for the perfect candidate, determine what you are willing to do to navigate these barriers.
Search professionals can help you identify these barriers and any others early with your candidates. For more information on The Overture Group's methodology and success in these highly competitive markets, contact us today.
---